Our
Council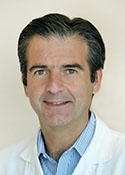 Constantine Stratakis, MD, DSc
President (5/2020)
Pediatrics, Endocrinology & Medical Genetics
National Institutes of Health
Bethesda, MD
Society for Pediatric Research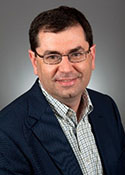 Joel N. Hirschhorn, MD, PhD
President-elect (5/2021)
Boston Children's Hospital /
Harvard Medical School
Society for Pediatric Research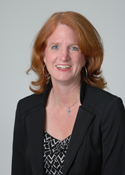 Stephanie D. Davis, MD
Vice President (5/2022)
University of North Carolina Chapel Hill
Society for Pediatric Research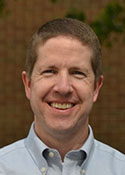 David Hunstad, MD
Secretary Treasurer, Strategy and Operations Officer (5/2022)
Division of Infectious Diseases
Washington University
Society for Pediatric Research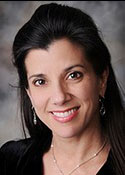 Michelle Gill, MD, PhD
Past President (5/2019)
Ambassador, North American Regionals (5/2022)
Division of Pediatric Infectious Diseases
UT Southwestern Medical Center
Society for Pediatric Research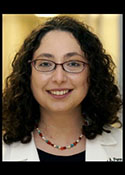 Anna A. Penn, MD, PhD
Membership Director (5/2019)
Center for Neuroscience Research
Children's National Medical Center
Society for Pediatric Research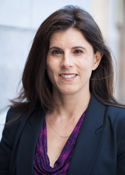 Hannah C. Glass, MDCM, MAS
Membership Director-elect (5/2023)
Department of Neurology and Pediatrics
University of California San Francisco
Society for Pediatric Research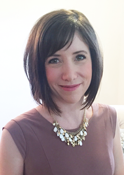 Cristina M. Alvira, MD
Councilor (5/2021)
Stanford School of Medicine
Critical Care
Society for Pediatric Research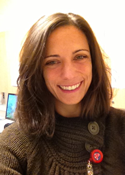 Sarah C. Armstrong, MD
Councilor (5/2021)
Duke University School of Medicine
General Pediatrics
Society for Pediatric Research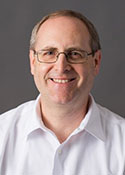 Carlton M. Bates, MD
Councilor (5/2019)
Pediatric Nephrology Department
Children's Hospital of Pittsburg of UPMC
University of Pittsburgh School of Medicine
Nephrology
Society for Pediatric Research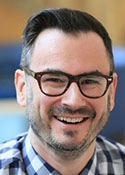 Todd A. Florin, MD, MSCE
Councilor (5/2020)
Cincinnati Children's Hospital Medical Center
Emergency Medicine
Society for Pediatric Research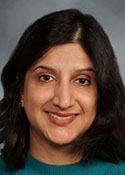 Neera Gupta, MD
Councilor (5/2020)
Weill Cornell Medical Center
Gastroenterology/Nutrition
Society for Pediatric Research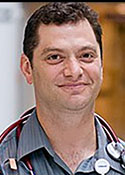 Lucas Hoffman, MD, PhD
Councilor (5/2020)
University of Washington, Seattle Children's Hospital
Pulmonology
Society for Pediatric Research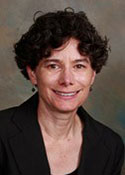 Roberta Keller, MD
Councilor (5/2020)
University of California-San Francisco
Neonatology
Society for Pediatric Research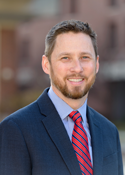 Larry W. Markham, MD
Councilor (5/2021)
Indiana University School of Medicine
Cardiology
Society for Pediatric Research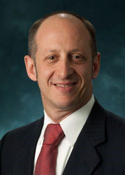 Jordan S. Orange, MD, PhD
Councilor (5/2021)
Columbia University Irving Medical Center
Allergy, Immunology
Society for Pediatric Research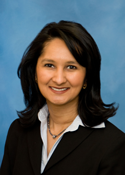 Prachi Shah, MD
Councilor (5/2021)
University of Michigan, CS Mott Children's Hospital
Developmental-Behavioral Pediatrics
Society for Pediatric Research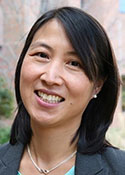 Maureen Su, MD
Councilor (5/2019)
Department of Pediatrics
University of North Carolina at Chapel Hill
Endocrinology
Society for Pediatric Research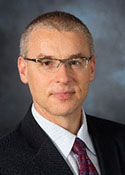 Jakub Tolar, MD, PhD
Councilor (5/2020)
University of Minnesota
Hematology/Oncology
Society for Pediatric Research
Our
Constitution
| Bylaws
Introduction to Current Bylaws
The Society for Pediatric Research was founded in 1929 and incorporated in 1963.  The provisions of this Constitution and By-laws (the "By-laws") are amended and expanded from those as amended and approved by the Society in 2014.
Introduction to Proposed Restated Bylaws
Originally drafted 55 years ago, SPR restated bylaws are modernized and streamlined to align with current best society practice and to enable SPR to respond more dynamically to the needs of our physician-scientist members. Changes of note:
Flexibility to reach early-career stage physician-scientists.
Recognition of time required to achieve independent researcher status.
Increased flexibility to use digital (vs. paper-based) tools for routine society business (ex: elections, nominations).
Reliance on policies, not bylaws, to prescribe and document operational procedures
Our

Committees

| Workgroups
Advocacy Committee
Mandate
Provide leadership in child advocacy through government and public forums for issues related to the SPR mission: Creating a Network of Multi-Disciplinary Researchers to Improve Child Health.
Functions & Responsibilities
Recommend public and governmental priorities for advocacy
Advocate for prioritized issues in partnership with other agencies and societies
Communicate effectively with Council and membership regarding advocacy activities
Co-Chairs:
Joyce Javier
Shetal Shah
Communications Committee
Mandate
To focus on redesign of website/app and to communicate to members via social media postings.
Functions & Responsibilities
Website improvements
Other forms of communication with members
Communicate with outside entities including press (link with PAS, AAP, etc.)
Communicate with specialty-based pediatric organizations
Co-Chairs:
Faizah Bhatti
Mark Hicar
Finance Committee
Mandate
To ensure the SPR possesses the financial resources to sustain its mission statement; the SPR operates with sound stewardship of its resources; partners with the Pediatric Research Foundation to grow the financial resources with which to execute its missions.
Chair:
David Hunstad
Mentoring Committee
Objective
Expanding Mentoring Opportunities to Reach More SPR Members
Co-Chairs:
Katie Forster
Larry Markham
Perspectives Committee
Objective
Linking SPR members to junior members to write SPR perspectives briefs on cutting edge research methods or content.
Co-Chairs:
Todd Florin
Katie Forster
To submit a Perspectives from SPR review article to appear in Pediatric Research use this FORM.
Diversity Workgroup
Objective
To enhance the diversity of SPR membership 
Lead:
Maureen Su
PAS Content Workgroup
Objectives
Identify and select sessions for the PAS meeting that represent the best science and are of interest to our membership
Identify a topic through the membership survey of value to members, and proactively invite a group of scientists to submit symposium and/or workshop proposals on this topic. (Examples include the –omics symposia from the 2017 meeting, a hot topics research debate, etc.)
Lead:
Courtney Wusthoff
SPR FAQs
Everything you wanted to know about SPR and asked when polled….
What is the SPR mission?
Creating a network of multi-disciplinary researchers to improve child health.
How is the SPR mission translated into action?
We provide and promote activities that strengthen the pediatric research community, with a strong focus on supporting the pediatric physician-scientist pipeline.
We specifically provide:

programming for the PAS meeting.
career opportunities (mentoring, advocacy, editorial writing).
advocacy on medical system issues that affect our members' ability to do research (funding, credentialing, regulations).

We provide a community for students and professionals actively engaged in pediatric research.
Relationships to

Other Organizations
How is SPR related to APS?
SPR and the American Pediatric Society (APS) are two distinct, selective academic societies with related missions.
SPR is specifically focused on creating and supporting a network of multidisciplinary researchers in child health, while APS engages distinguished leaders in pediatrics to shape the future of the field more broadly.
The two societies share administrative functions in their Central Office in The Woodlands, TX.
How is SPR related to the regional SPRs (Eastern, Mid-West, Southern, Western)?
The regional SPRs are not formally part of SPR and have separate administration, membership and meetings.
SPR works closely with the leadership of each regional SPR to promote our common goals, enhance our meetings and events, and encourage regional members to apply for SPR membership.
Efforts to enhance these relationships are a current focus for SPR.
How is SPR related to AAP?
The American Academy of Pediatrics is a large pediatric organization whose mission is to attain optimal physical and mental health for children across the United States.
Its membership includes academic and private pediatricians and other professionals and providers. Its activities focus on promoting optimal clinical care, providing pediatric education to its members and the public, and doing research to inform national pediatric priorities, practice and policy.
SPR works collaboratively with AAP on multiple projects relevant to our membership, particularly on advocacy issues.
How is SPR related to the ABP?
The American Board of Pediatrics is one of the 24 certifying boards of the American Board of Medical Specialties. The ABP is the certifying organization for pediatrics and pediatric subspecialties, and certification provides assurance to the public that a general pediatrician or pediatric subspecialist has successfully completed accredited training and fulfilled continuous evaluation requirements.
The ABP selects a member of SPR to serve on their Board of Directors.
How is SPR related to FOPO?
The Federation of Pediatric Organizations (FOPO) is an umbrella organization made up of the leadership of the AAP, ABP, APS, SPR, the American Pediatric Association (APA, an organization of academic general pediatricians), the Association of Medical School Pediatric Department Chairs (AMSPDC) and the Association of Pediatric Program Directors (APPD).
FOPO aims to promote pediatric health by providing a forum in which the member organizations can discuss issues in pediatric health and the practice of pediatrics and build relationships to accomplish shared goals.
The winner of the Joseph W. St. Geme, Leadership Award, presented to a role model of pediatric leadership each year at PAS, is selected by the member organizations at the winter FOPO meeting.
How is SPR related to IPRF?
SPR is a partner in The International Pediatric Research Foundation, a non-profit organization that oversees the management of our journal, Pediatric Research.
IPRF has 8 board members 2 from SPR, 2 from APS and 4 from the European Society for Pediatric Research.
Starting in 2016, IPRF distributes a portion of the profits from the journal to each member society.
How is SPR related to Pediatric Research?
Pediatric Research is the official publication of SPR, APS, and the European SPR. A subscription to the journal is a benefit of active membership in SPR.
SPR encourages its members to publish in Pediatric Research. The journal publishes perspectives from SPR, as well as original papers, invited reviews, and commentaries on pediatric research topics.
Pediatric Research invites SPR members to engage in the review process.
To enhance the journal's connection to the three societies' missions, Pediatric Research is developing programs to engage early-stage investigators the editorial process and putting in place a reward system for reviewers.
What is the role of SPR at PAS?
SPR is one of the societies that participates in the annual Pediatric Academic Societies meeting.
SPR helps make PAS the leading event for academic pediatrics and child health research.
SPR helps to choose scientific content for the meeting by selecting specific topics for presentation and by selecting members to serve on the PAS Program Committee.
SPR sponsors PAS events for members (including a Presidential Plenary session, an SPR awards luncheon, receptions for new SPR members and Junior section members and a scientific "help desk" to share technical knowledge and tools relevant to pediatric research).
How are SPR-sponsored PAS symposium or workshops chosen?
SPR-sponsored symposia and workshops are chosen from submitted proposals by the SPR Content Committee.
Members of the SPR Content Committee may work together to develop proposals.
How do I get appointed to the PAS program committee?
SPR representatives on the PAS Program Committee include the SPR President, President-elect, Secretary-Treasurer, Secretary-Treasurer- elect (in transition years) and other SPR members recommended by the SPR Council who have needed content expertise (e.g. neonatal neurology, cardiology).
How do I get selected to review abstracts or moderate PAS sessions?
As an SPR member, you will receive an email each summer asking you to volunteer to serve as an abstract reviewer, session moderator and/or poster facilitator. Please sign up!
The PAS Program Committee will make assignments in their areas of expertise. Current members can be found here: https://pas-meeting.org/about/.
Why should I join SPR?
Being a member of SPR is a recognized honor in academic pediatrics, requiring nomination by academic peers and leaders and recognition of one's role as an independent, productive child health researcher.
As a diverse, innovative group of people, SPR actively promotes the development of physician-scientists, honors outstanding achievements through several awards programs, advocates for child health research and gives its members representation in other national organizations (AAMC, FASEB) and in Washington, DC.
Opportunities to serve as abstract reviewer, session moderator or discussant at PAS Meeting.
Propose concepts for scientific sessions, workshops and special interest groups at PAS Meeting.
Serve on SPR Council, committees and work groups and vote in SPR elections.
Encourage fellows to apply for membership in the SPR Junior Section.
Subscription to Pediatric Research, the SPR journal.
Access to online membership directory and web-based tools.
What are the categories of SPR membership?
Active Members
Individuals who are actively engaged in research related to pediatrics with demonstrated productivity as an independent researcher who is a recognized leader in their specific area of research, less than 55 years of age at the time of nomination with an advanced degree, such as MD, PhD, DO, PharmD, MPH or MA/MS. (See age criteria section below).
Active members can vote in SPR elections, by-law amendments or other matters.
Active members can be the primary nominator for new members.
Active members can serve on SPR Council and hold officer positions.
New members may be highlighted on the SPR website and by the journal Pediatric Research. A few particularly accomplished new members are selected by the Executive Council to be honored at PAS with research presentations in the SPR Presidential Plenary session.
Active members pay annual dues. Membership privileges are suspended if dues are not paid annually.
Senior Members
Members who are between age 55-65 years (status updated in May each year).
Senior members are greatly valued and especially encouraged to participate in SPR committees, mentoring and advocacy opportunities.
Senior members cannot hold Council positions.
Prospective members ages 55-65 years of age at the time of nomination and who meet the criteria for Active Members will be admitted as Senior Members.
Senior members have reduced membership dues.
Emeritus Members
SPR members who are >65 years of age (status updated in May each year).
Emeritus members have the same privileges as Senior members.
Emeritus members do not pay dues.
Junior Members
Junior Membership is open to fellows and junior faculty in their first 3 years post-fellowship (see section on Junior membership below).
The Junior Section is led by a President and a President-Elect who are currently in a fellowship program.
Fellows must be enrolled in an established pediatric fellowship program at an academic institution.
Junior section members (fellows and junior faculty) participate on committees and workgroups.
Applications for Junior membership is provided on a rolling basis (https://juniorsectionmembership.secure-platform.com/a).
Junior members do not currently pay dues.
Affiliate Members
Active members of the European Society for Pediatric Research (ESPR) and the Asian Society for Pediatric Research (ASPR) are given an Affiliate membership in SPR upon request.
Affiliate members do not pay dues or have voting rights, but can participate in other activities that require SPR membership, including sponsoring abstracts for PAS.
How many members does SPR have?
As of 2018, there are over 4000 SPR members: ~1400 Active members, ~800 Junior Section members, ~800 Senior members, ~1100 Emeritus members, ~60 affiliate members.
Why are there age criteria for some of the membership categories?
The age criteria date back to the founding of SPR, which was originally established by young pediatric researchers to provide a more open forum for research presentation, in contrast to the early APS which was run by senior pediatric researchers who held closed research meetings.
In the past decade, the maximum age for Active membership has been increased twice, first from 45 to 50 years and then to 55 years, reflecting the increasing duration of time required to become an independent physician-scientist in the current academic environment.
Polling of members and of SPR Council reveal differing views on age criteria. Advantages cited are having an organization that represents early to mid-stage child researchers who are actively "in the trenches" and maintaining a leadership council that reflects this career stage. Disadvantages cited are the loss of participation of senior research leaders and the arbitrary nature of these age limits.
Senior and Junior members can participate in committees, award panels and many other activities, but are non- voting members and cannot be elected to council positions.
Changes to the age criteria require a vote by Active membership to amend the SPR by-laws.
Who makes decisions about membership applications?
The Director of Membership does a preliminary review of all applications and assigns 2 Council members to provide a full review of each file. At Fall Council (Oct/Nov), nominations are presented and voted on.
Detailed discussions generally focus on nominations where there is disagreement about eligibility, concern about independence or research program leadership or unusual career circumstances.
Decisions by the Council are considered final.
How does SPR address diversity in pediatric research?
SPR values diversity and inclusion within the SPR membership and in pediatric research. There is strong evidence that diversity improves outcomes, so initiatives promoting diversity and inclusion enhance pediatric research as a whole.
SPR seeks to increase diversity and inclusion through research, training awards, and active mentoring of young investigators.
SPR members are active in researching how child health is affected by disparities in race, ethnicity, socioeconomic status.
Why should SPR Junior membership be encouraged?
The goal of the SPR Junior section is to promote networking and the development of child health researcher to maintain the physician-scientist pipeline for the future of pediatric health.
The Junior Section activities focus on career transitions from trainee to faculty, professional networking, recognition through awards and travel grants, mentorship programs and advocacy training.
These opportunities are provided free of charge and applications are accepted on a rolling basis.
The Junior Section is led by a President and a President-Elect who are currently in fellowship Together, they work with the SPR leadership to manage and enhance the Junior Section.
The call for President-Elect applications occurs each July.
What does SPR do with the dues that I pay?
The SPR uses its income to support initiatives that fit its mission focused on research in pediatrics. These include mentoring programs such as the Young Investigator Coaching Program, support for the Junior Section of the SPR, and support for a variety of research awards.
The SPR also contributes to advocacy groups and participates in advocacy activities focused on research including membership with FASEB (Federation of American Societies for Experimental Biology) and the Pediatric Policy Council (PPC).
Recently, the SPR has set aside money to enhance our ability to help our membership communicate and network with a goal of delivering information and tools to make a career in pediatric research easier.
Why do I need to pay both SPR and APS dues if I belong to both groups?
Although SPR and APS have a close working relationship with frequent collaborations, they are separate organizations with distinct missions. They maintain separate finances, and they use their resources to fund independent initiatives.
SPR is focused on research and careers in child health research, while APS is focused on leadership in academic pediatrics.
How do I get the most out of my membership at PAS? Between PAS meetings?
At PAS meeting:

Attend the SPR Presidential Scientific Plenary and Awards, SPR-sponsored Invited Science Sessions and SPR-sponsored Workshops designed to meet the needs of SPR members based on survey results.
Network at SPR events and use the SPR research "Research Help Desk".
Nominate a researcher for an award and cheer when they win (or win an award yourself!) see our awards.
Participate by moderating a session or facilitating discussion (remember to volunteer when you get that email invitation from PAS!).
Take advantage of discounted registration for new members.
How do I join a SPR committee or working group?
Each year, email notification is sent out describing SPR committees (long-term groups focused on broad SPR missions) and SPR workgroups (temporary groups formed to specifically address an active issue in a targeted, time- limited manner) and requesting volunteers.
Information on current committees and groups is found here: http://www.societyforpediatricresearch.org/about/#committees
Awards Committees volunteers are requested A diverse group of members with relevant expertise is selected by the Executive Council to serve.
Each committee has a Chair and co-Chair, one of whom is also a Council member so that there is clear communication with SPR Chairs and co-chairs are selected by the Council. Volunteers are welcome and should contact the current Chair of the group or the SPR Central Office.
Committees and workgroup strive to have Active, Senior and Junior members participate.
There are a limited number of positions on each committee, and Chairs are expected to appoint a diverse membership from those who volunteer, while balancing expertise and sub-specialty representation.
Most committees and working groups have phone calls every 1 -2 months and may meet in person annually at PAS.
What is SPR Council and how do I join?
The SPR Council is responsible for managing and administering the affairs of SPR. These responsibilities include but are not limited to reviewing membership applications, serving on and leading workgroups and committees, reviewing finances, developing and maintaining relationships with other national organizations, with NIH and with political representatives.
Two full Council meetings are held annually: Fall Council (late Oct/early Nov) and Spring Council (late April/early May on the Friday preceding the annual PAS meeting). Additional phone meetings are held throughout the year.
Non-officer members of the Council are elected by Active members to staggered three-year terms.
Requests for Council nominees are sent out yearly. Given the 3-year staggered terms, only some areas of representation are eligible in any given year.
Nominees are reviewed by an SPR nominating committee comprised of a subset of current Council members. The Nominating committee reaches out potential nominees needed in specific areas and review volunteer The goal of the committee is to provide nominees that will produce a balanced Council with representation from pediatric subspecialties (reflecting our membership), geographic regions, gender and racial identities, and types of research (basic, clinical, translational).
The slate of nominees is presented to SPR Council. Once approved, final nominees are notified.
Active member vote for nominees via email ballot.
Elected Council members start their positions at the next Spring Council meeting.
What are the SPR Officer positions that comprise the SPR Executive Council?
The SPR officers are President, President-Elect, a Vice President, immediate past-President, Director of Strategic Operations (formerly called Secretary-Treasurer), Director of Membership (formerly called Membership Secretary) and Directors-elect of Strategic Operations and Membership in the years these positions are transitioning.
Nominees for officer positions are reviewed by the Nominating Previous service on SPR Council is not required, but evidence of active engagement with SPR is highly encouraged.
A vice-president is elected on a yearly basis. This position starts the 4-year sequence of presidential leadership.
Directors of Strategic Operation and of Membership are elected for staggered 5-year terms. These officers provide continuity on SPR Council for many years and a one-year training period is provided when a new Director is elected.
Officer positions are significant volunteer time commitments that provide leadership experience, close interaction with other mid-career physician-scientist leaders across pediatric specialties, and national opportunities for program building and advocacy.
If I have suggestions or more questions,
whom do I contact?
Contact or Suggestions Information
SPR Events
General Yearly Calendar 

(may vary slightly by year):
General Calendar
General calendar for yearly SPR events (may vary slightly by year):