Maureen Andrew Mentor Award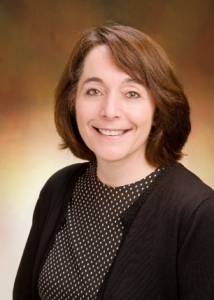 2020 Awardee; deferred to 2021. 
Susan Furth, MD, PhD
Dr. Furth is the chief of the Division of Nephrology and vice chair of the department of Pediatrics at the Children's Hospital of Philadelphia, where she is an expert in chronic kidney disease in children. She is a professor of Pediatrics and Epidemiology and holds the Laffey-Connolly Endowed Chair at the University of Pennsylvania's Perelman School of Medicine. She previously served as president and vice president of the SPR.
Committed to pre-doctorial and post-doctoral training, Dr. Furth has personally trained dozens of post-doctoral fellows and junior faculty. Her relationships with her mentees, which include adult and pediatric nephrologists, rheumatologists, and urologists from multiple institutions across the country, have facilitated the research careers of multiple junior faculty.
"Dr. Furth has used her expertise in pediatric research to tirelessly advise the next generation of researchers," said SPR President Joel N. Hirschhorn, MD, PhD. "We are excited to recognize Dr. Furth for her extraordinary leadership and commitment to ongoing training."
Dr. Furth is the principal investigator of the Children's Hospital of Philadelphia Pediatric Center of Excellence in Nephrology, and the Chronic Kidney Disease in Children study, now in its 16th year, sponsored by the National Institutes of Health. This study is the largest multicenter prospective cohort study of children with chronic kidney disease ever conducted in North America, enrolling over 1000 children since the study's inception.
Graduating summa cum laude, Dr. Furth received her undergraduate degree and MD from the University of Pennsylvania. She completed her residency and fellowship at Johns Hopkins University, where she also received a PhD in Clinical Investigation. In 2016, she was awarded The Children's Hospital of Philadelphia Faculty Mentor Award.
Thomas A. Hazinski Distinguished Service Award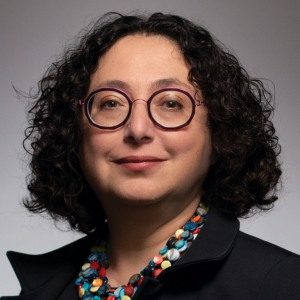 2020 Awardee; deferred to 2021.
Anna Penn, MD, PhD
Dr. Penn is a neonatologist and developmental neuroscientist at Children's National Health System in Washington DC. She is an Associate Professor of Pediatrics at George Washington University School of Medicine, with appointments in the Children's National Fetal Medicine Institute, Neonatology and the Center for Neuroscience Research. In January 2020, she will join Columbia University as the new Director of Neonatology in the Department of Pediatrics.
Dr. Penn conducts translational work aimed at understanding and ameliorating preterm brain injury. Specifically, she studies the role of placental function in fetal brain development and damage, a cross-disciplinary research area she dubbed "neuroplacentology". This work started with a 2009 NIH Director's New Innovator Award focused on the development of novel genetic models to assess the impact of placental hormones in fetal brain development. Her lab now pursues several lines of investigation into placental hormones that impact neurodevelopment using novel models of perinatal brain injury, supported by both NIH and foundation funds.
In addition to her clinical and research work, Dr. Penn is committed to training the next generation of translational researchers. At Children's National, she has been director of translational research for Hospital Based Specialties and of the Board of Visitors Perinatal Neuroprotection Program, both of which focused on increasing physician and scientist interactions and research training.  She participates in national committees and organizations, including the American College of Obstetrics and Gynecology (ACOG) Task Force on Neonatal Encephalopathy and Cerebral Palsy, the Scientific Advisory Committee for the Cerebral Palsy Foundation and the Society for Pediatric Research.  She served as the Director of Membership for SPR for 6 years. 
Dr. Penn received her undergraduate degree in Biology from Harvard-Radcliffe Colleges. After spending a postgraduate year studying 'philosophy of mind' at Oxford University UK, she joined Stanford's Medical Scientist Training Program in which she received her M.D. and a Ph.D. in neuroscience. She completed her pediatric residency at the University of California, San Francisco and returned to Stanford for her neonatology fellowship. She served on the neonatology faculty of Pediatrics at Stanford University prior to moving to Washington DC.
Society for Pediatric Research Award in Honor of E. Mead Johnson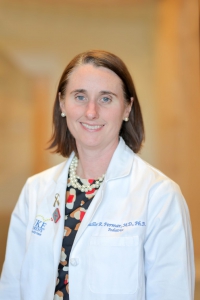 2020 Awardee; deferred to 2021.
Sallie Permar, MD, PhD
Dr. Permar is a physician scientist focusing on the prevention and treatment of neonatal viral infections.  She leads a research laboratory investigating immune protection against vertical transmission of neonatal viral pathogens, namely HIV and cytomegalovirus (CMV), using human cohorts and nonhuman primate models.  Dr. Permar has made important contributions to the development of vaccines for prevention of vertical HIV transmission, defining both innate and adaptive immune responses that are associated with protection against infant HIV acquisition.  Moreover, Dr. Permar is leading the development of HIV vaccine strategies in preclinical maternal/infant nonhuman primate models and translation of this work for clinical vaccine trials in infants. Dr. Permar has also worked to understand the determinants of congenital and perinatal CMV transmission, developing the first nonhuman primate model of congenital CMV infection and designing human cohort studies that have been used to define the immune correlates of protection necessary to guide vaccine development.
Dr. Permar has a PhD in Microbiology/Immunology from Johns Hopkins Bloomberg School of Public Health in Baltimore, an M.D. from Harvard Medical School and completed her clinical training in pediatric infectious diseases at Children's Hospital in Boston.  She has received several prestigious early-stage investigator awards, including the Presidential Early Career Award in Science and Engineering (PECASE) and was inducted into the American Society of Clinical Investigation (ASCI) in 2016 and Fellow of the American Academy of Microbiology (AAM) in 2018. She is an institutional and national leader in physician-scientist training, serving as the Associate Dean of Physician-Scientist Development at Duke University Medical School and was selected by the Association of Medical School Pediatric Department Chairs (AMSPDC) as the next Director of the national Pediatric Scientist Development Program in 2019.
Douglas K. Richardson Award for Perinatal and Pediatric Healthcare Research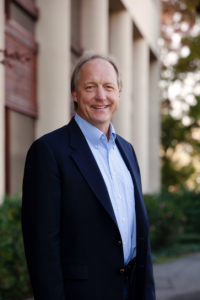 2020 Awardee; deferred to 2021.
Gary M. Shaw, DrPH
Dr. Shaw has 30 years of experience leading and directing research programs to investigate genetic and environmental risk factors for human birth defects and other pregnancy outcomes such as preterm birth. Dr. Shaw is professor and associate department chair in Pediatrics and (by courtesy) also professor of Epidemiology, and professor of Obstetrics & Gynecology at Stanford University. He has collaborated with many of the key researchers in the field and published more than 500 scientific papers. He has been the principal investigator or co-investigator on more than 50 government or foundation grants.
Some of his research has primarily focused on the identification of risk factors and preventives for human birth defects – the leading cause of infant death and childhood disability in the U.S. Dr. Shaw's scientific discoveries of most significance have targeted nutritional etiologies of specific birth defects and focused on genetic susceptibilities to exogenous exposures as risks of birth defects. A link between maternal nutritional status and risks of birth defects has been heralded as one of preventive medicine's most recent success stories.
His studies target perinatal and pediatric research and do so using a variety of methods, including state-of-the-art molecular techniques in combination with rigorous traditional epidemiologic approaches.  In these efforts he has collected and utilized big data sets, built large biologic repositories, pioneered the research use of newborn bloodspots, and developed and coordinated interdisciplinary teams. Conducting big-data investigations that include thousands of variables (genetic and nongenetic) and millions of subjects, has been part of his mainstream research process for 20 years.
"Dr. Shaw has a sustained record of excellence as a clinical investigator," said SPR President Joel N. Hirschhorn, MD, PhD. "We are honored to recognize him with the Douglas K. Richardson Award for his significant contributions to child health research."
Dr. Shaw considers teaching and mentoring of trainees to be one of his greatest privileges. Over the years, he has mentored the research trajectories of dozens of individuals at varying stages in their research training. He is highly motivated to answer important research questions that could improve care or prevent diseases in mothers and children. He serves on several scientific editorial boards and is an elected member of numerous professional societies. He has received multiple awards for his work in birth defects research.
Bridging to Success Award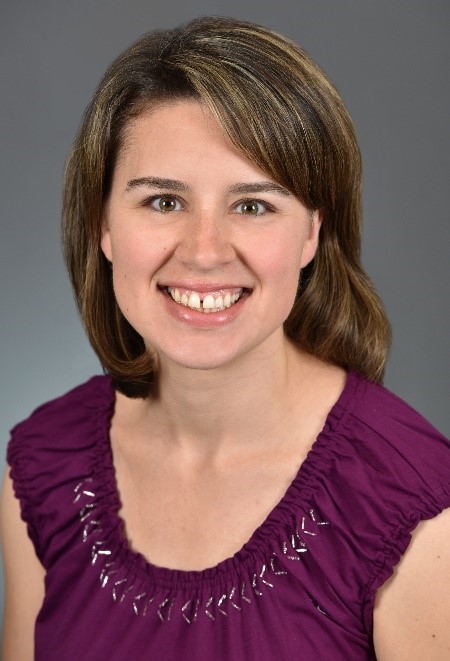 Stephanie Roberts, MD
Dr. Roberts is an attending physician in the Division of Endocrinology at Boston Children's Hospital and an instructor of Pediatrics at Harvard Medical School. As a physician-scientist, she investigates observations from her clinical practice to investigate at the molecular level how genetic variants affect the neurobiology of puberty and reproductive disorders.
Dr. Roberts initially studied the potential regulation of Makorin Ring Finger Protein 3 (MKRN3) by leptin, and more recently generated a novel mouse model with MKRN3 overexpression in the mouse hypothalamus, demonstrating the ability of MKRN3 overexpression to delay pubertal onset in female mice. Dr. Roberts now uses this model to explain the mechanism of action of MKRN3, which remains poorly understood. This also suggests that mutations in MKRN3 may be an unrecognized cause of delayed puberty in children. This work formed the basis of her K08 application.
"The SPR is pleased to support Dr. Roberts and her competitive resubmission for her K08 application," said SPR President Joel N. Hirschhorn, MD, PhD. "Her ongoing research efforts are helping to advance the field of child health, and improve the diagnosis and management of pubertal and reproductive disorders."
Dr. Roberts received her MD from the University of Connecticut and completed her pediatric residency at Hasbro Children's Hospital. She completed her pediatric endocrinology fellowship at Boston Children's Hospital, where she gained experience in pediatric reproductive endocrine disorders and has continued there as an Attending in Endocrinology since 2016. During her fellowship, she joined Dr. Ursula Kaiser's laboratory in the Division of Endocrinology, Diabetes and Hypertension at Brigham and Women's Hospital and has continued there as a junior faculty member and an Instructor of Pediatrics at Harvard Medical School.
New Member Outstanding Science Award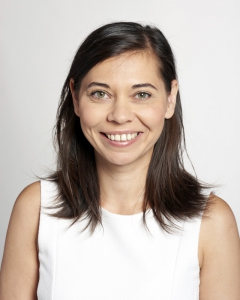 Dani Dumitriu, MD, PhD
Dr. Dumitriu is a pediatrician, neuroscientist and environmental health scientist. She joined Columbia University as an assistant professor of Pediatrics (in Psychiatry) in November 2018. She dedicates the majority of her time to basic science research into the neurobiological basis of resilience at the New York State Psychiatric Institute while also caring for newborns in the Well-Baby Nursery. Dr. Dumitriu is passionate about developing innovative avenues for the retention of physician-scientists in basic research. In the lab, Dr. Dumitriu conducts National Institutes of Health-funded research on the functional and structural connectivity patterns that differ in stress-susceptible versus stress-resilient mice. Recently, her team launched an open science online resource, MouseCircuits.org. This tool is meant to create an integrative picture of basic science neurocircuit dissection and ultimately help bridge the bench-to-bedside gap in the treatment and prevention of mental health disorders.   In a separate set of experiments, funded through a Research Initiatives in Science and Engineering (RISE) award from Columbia University, she is working with an interdisciplinary team of collaborators to spearhead an epidemiological-level study of wild rat stress and resilience in New York City. Additionally, she recently began a clinical trial of an intervention aimed at enhancing mother-infant emotional connection in the newborn period.
"We are thrilled to recognize Dr. Dumitriu with this award for her exceptional scientific research," said SPR President Joel N. Hirschhorn, MD, PhD. "As a new member of the society, she has already demonstrated a firm commitment to furthering pediatrics research and promoting active collaboration among other physician-scientists and researchers."
Dr. Dumitriu completed all her training at the Icahn School of Medicine at Mount Sinai. Following graduation from the MD/PhD program and match into the Pediatrics residency, she successfully negotiated a custom-tailored individualized residency program with significant protected research time. This allowed her to maintain an active research commitment, while completing a residency in General Pediatrics and a fellowship in Pediatric Environmental Health over a five-year period. This ambitious and unconventional path was born out of a desire to escape the growing physician-scientist "leaky pipeline," which has resulted in fewer and fewer MD/PhD graduates returning to bench science following prolonged clinical focus during residency. Taking full advantage of the flexibility of this custom program, Dr. Dumitriu began building her research program and was awarded an R01 from the National Institute of Mental Health while still in clinical training.
Travel Awards to Enhance Diversity in the Research Workforce
Angelica Garcia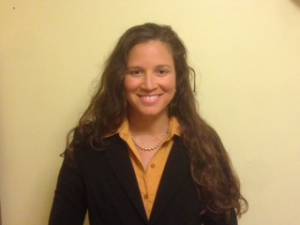 Dr. Garcia was born and raised in Puerto Rico, where she finished her medical education after studying and working at the National Institutes of Health performing clinical research. She believes minority providers like herself have unique backgrounds and opportunities in medicine. They are not only aware of issues that may go unrecognized by non-ethnic providers, but they are also the bridge to help equalize medical care. During her PEM fellowship training, she has had the opportunity to create and implement Quality Improvement initiatives in the pediatric emergency department that have improved the quality of care of all populations, but targeting the underserved, like those with sickle cell disease. These projects have been presented at both national and local conferences and she currently co-chairs Yale's Resident and Fellow QI counsel. She has also embraced and collaborated with leaders in the field of Point of Care Ultrasound for rapid diagnosis and treatment of patients. Her most recent project involved the evaluation of pediatric chest wall thickness for needle decompression. In addition, she has mentored pediatric and emergency medicine residents, volunteered to run simulations to exposing them to high acuity, low frequency scenarios, and was involved in disaster preparedness. Lastly, she designed and implemented a simulation-based educational curriculum for YNHH EMS providers during their paramedics' refresher course with the goal of evaluating pediatric assessment and treatment knowledge.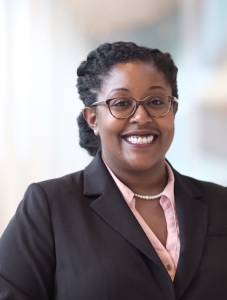 Monica L. Hoff, MD
As a third-year medical student, Monica fell in love with Pediatric Nephrology after caring for multiple patients with Hemolytic Uremic Syndrome. The following year, she began working with Brian Becknell, MD PhD and Ashley Jackson, PhD on kidney development and renal urothelium in the lab. Now as a second year Pediatric Resident at Nationwide Children's Hospital, she continues to work in the Becknell lab, has presented at both regional and national conferences, and has received multiple research and travel awards, including the Jack Metcoff Award for The Most Outstanding Research Presentation by a Resident or Fellow at the Midwest Society of Pediatric Research Conference in 2019. In addition to her affinity for basic science, Monica has shown incredible leadership within her residency program in starting a Residency Diversity and Inclusion Coalition, creating a diversity magazine, and working to implement a novel Pediatric Equity and Advocacy Resident Learning Series (PEARLS) curriculum into the residency program.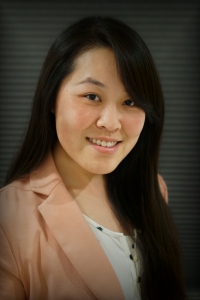 Jenny Koo
Jenny Koo received her Bachelor in Science from UCLA in the major of Molecular Cell and Developmental Biology and completed her medical training at UC San Diego School of Medicine. She proceeded to pediatric residency and neonatal fellowship training at UC San Diego, where she worked on a number of research projects ranging from translational work on human milk thickeners to retrospective clinical research studies characterizing infectious thrombophlebitis.
Her most recent research and publication has been on novel biomimetic nanotherapeutic approaches to counteract bacterial toxins and deleterious inflammatory cytokine cascades in the context of neonatal sepsis.  This work is conducted in collaboration with the laboratory of Liangfang Zhang in UCSD Nanoengineering and under the co-supervision of Victor Nizet and Shelley Lawrence.  Her work on this project has earned her several travel grants, including the American Academy of Pediatrics Young Investigator Award, as well as invitations for oral abstract presentations.  This project has since been published in Frontiers in Pediatrics.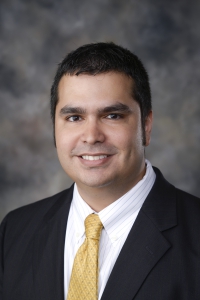 Eric Ortigoza
The goal of Dr. Ortigoza's research is to better understand how the gastrointestinal (GI) system of premature infants develops over time. He measures gastric myoelectrical activity, bowel sounds, and mesenteric tissue oxygenation using non-invasive technologies such as electrogastrography (EGG), bowel sound/acoustics monitoring, and near-infrared spectroscopy (NIRS), respectively. He is developing normative values of these measures to show how they change over time at different gestational ages.
Most recently, Dr. Ortigoza conducted a longitudinal, prospective cohort study of 59 preterm infants at different gestational ages. He used electrogastrography (EGG) to show how gastric myoelectric activity changed over time as babies matured. On the same day of the EGG measurements, he collected stool for microbiome analysis. He found that infants with a gastric dysrhythmia, called tachygastria, had an expansion of Enterobacteriaceae that preceded the development of surgical necrotizing enterocolitis (NEC). Dr. Ortigoza is investigating whether EGG may be a potential tool for early detection of infants at risk of developing surgical NEC.
Young Investigator Award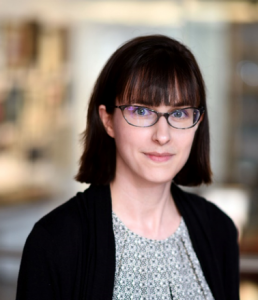 2020 Awardee; deferred to 2021.
Lindsay C. Burrage, MD, PhD
Dr. Burrage is an assistant professor with the Department of Molecular and Human Genetics at Baylor College of Medicine in Houston. As a physician-scientist and clinical biochemical geneticist, she has a long-standing interest in the pathophysiology of inborn errors of metabolism and their utility as models for more common disorders. She has a particular interest in the urea cycle disorders (UCDs). Dr. Burrage leads a clinical and laboratory-based program investigating long-term complications and new therapies for these disorders.
"We are excited to recognize Dr. Burrage's outstanding research with this year's Young Investigator Award," said SPR President Joel N. Hirschhorn, MD, PhD. "Dr. Burrage has already proven herself as an exceptional researcher early in her career and demonstrated her commitment to furthering the collaborative research efforts that the SPR promotes."
Dr. Burrage received her MD and PhD from Case Western Reserve University School of Medicine, where she studied Genetics. Following graduation, she completed her internship and pediatric residency with the Rainbow Babies and Children's Hospital. She completed a genetics residency and fellowship in Biochemical Genetics at Baylor College of Medicine before becoming a faculty member.
Dr. Burrage initiated and completed a study of human recombinant arginase therapy for lowering plasma arginine levels in neonatal and adult mouse models for arginase deficiency, a UCD associated with intellectual disability, seizures and spastic diplegia.  This study led to the first clinical trial for a therapeutic agent specifically for individuals with arginase deficiency.  She is currently an investigator in the UCD consortium of the NIH Rare Diseases Clinical Research Network. In this consortium, she leads a major project investigating novel biomarkers for liver disease in individuals with UCDs.
Young Investigator Coaching Program
Amrik Singh Khalsa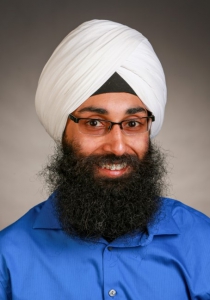 Amrik Singh Khalsa is an Assistant Professor of Pediatrics at Nationwide Children's Hospital and The Ohio State University. He is a Principle Investigator at the Center for Innovations in Pediatric Practice at the Abigail Wexner Research Institute.
As a Principle Investigator, Dr. Khalsa's research interests lie in obesity prevention, with a particular focus in early childhood (birth – age 5 yrs) and families from disadvantaged backgrounds. Some of his prior work has included understanding parent's role in shaping infant and early childhood feeding practices and how this affects infant growth trajectories including obesity. Some of his current work continues to examine the role of parenting and parental influences on their child's risk of obesity including early food introduction. He is currently designing projects that will examine modifiable targets of parental behaviors to delay the onset of obesity in early childhood.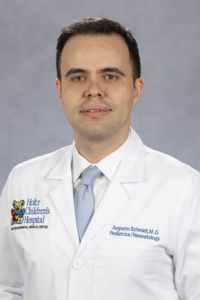 Augusto Schmidt
Dr. Augusto Schmidt completed his Pediatrics residency and neonatal fellowship at Cincinnati Children's Hospital and is currently faculty at the University of Miami. He is interested in the mechanisms of brain injury in preterm newborns, especially in the relationship between lung and brain injury in the setting of perinatal inflammation.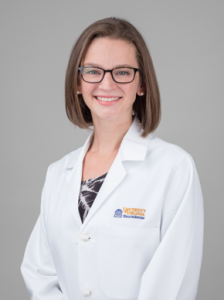 Brynne Sullivan
Dr. Brynne Sullivan is a Neonatologist and Assistant Professor at the University of Virginia in Charlottesville, VA. She has a K23 from NICHD focused on developing integrated predictive analytics for early detection and treatment of sepsis and necrotizing enterocolitis (NEC) in premature infants. Her work involves detecting patterns predictive of impending illness exist in the data at hand- physiologic data such as heart rate and oxygen saturation from the bedside monitors, clinical data from the electronic health record, and biomarkers of immune activation in the bloodstream. The goal is to analyze, integrate and display physiomarkers, biomarkers and clinical markers of illness using predictive modeling in order to develop a comprehensive early warning system for late-onset sepsis and NEC in the NICU.Dr.
Sullivan has been at UVA since the start of her medical training and was born and raised in Richmond, Virginia. She has 2 young children and her husband is an Emergency Medicine physician.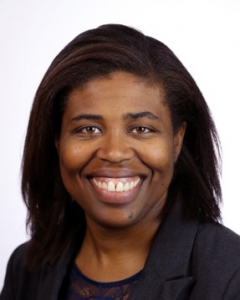 Michelle White
Michelle J. White, MD, MPH is an Assistant Professor of Pediatrics at Duke University with appointments in the Division of Hospital Medicine and the Duke Center for Childhood Obesity Research. She is a graduate of Yale University, Duke University School of Medicine and the Gillings School of Public Health at the University of North Carolina at Chapel Hill.
The focus of Dr. White's research is place and child health equity. Her work integrates geography with community engagement to describe the effect of built, social and perceived environmental factors on health behaviors and outcomes with the goal of translating this work to multilevel interventions tailored to vulnerable populations.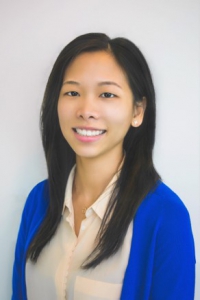 Leah Yieh
Dr. Yieh is an attending neonatologist at Children's Hospital Los Angeles and Assistant Professor of Clinical Pediatrics at the Keck School of Medicine of the University of Southern California. Her research involves applying cost-effectiveness analysis to perinatal and neonatal interventions in an effort to understand the clinical and financial implications of various treatments at the population level.
Her current research, which is funded by a K12 Pediatrician-Scientist Research Career Development grant and the Gerber Foundation, is entitled "Cost-effectiveness of Therapeutic Hypothermia in Neonates with Mild Hypoxic-Ischemic Encephalopathy (HIE)." This retrospective cohort study will compare the short and long-term clinical outcomes and associated costs of infants with mild HIE who receive therapeutic hypothermia versus normothermia by linking clinical and administrative databases. Her research aims to build a framework for standardized clinical practices while integrating health economics to improve neonatal outcomes.
Japan SPR Fostering Leadership Program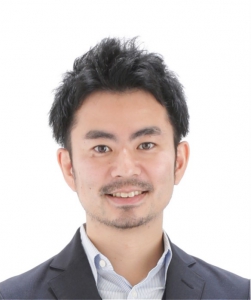 Yuji Nakamura, MD
Yuji Nakamura graduated from Nagoya City University School of Medicine, then trained in Pediatrics, Neurology and Genetics. After board certified from Japan Pediatrics Society, he started his doctoral research at Nagoya City University in 2017. During his doctoral research, he identified constitutive activation of mTOR signaling in human patients with mutations in SZT2. He is expected to obtain PhD in March 2021. He has been trying to understand how the genetic conditions underlie pediatric patients with neurological disorders by exome or genome sequencing, and trying to characterize the functional consequences of the genetic variations using several techniques including biochemical methods.
SPR and APS
Joint Award Recipient
Mary Ellen Avery Neonatal Research Award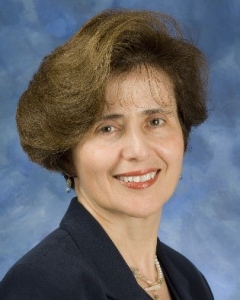 Stella Kourembanas, MD
Clement A. Smith Professor of Pediatrics & Chief, Division of Newborn Medicine
Boston Children's Hospital
Chair, Harvard Neonatal-Perinatal Medicine Training Program
Harvard Medical School
Joseph W. St. Geme, Jr. Leadership Award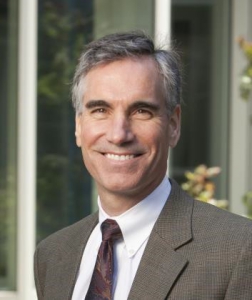 Joseph W. St. Geme, III
The Federation of Pediatric Organizations (FOPO) is delighted announce that Joseph W. St. Geme, III has been selected as the 2020 recipient of the Joseph W. St. Geme, Jr. Leadership Award, named in honor of his father, who died prematurely in 1986. Dr. St. Geme will receive the award during the 2021 Opening General Session of the Pediatric Academic Societies Meeting in Vancouver, BC.
The Joseph W. St. Geme, Jr. Leadership Award was created in 1988 in honor of Joseph W. St. Geme, Jr. to recognize a pediatrician who is a role model for others to emulate as a clinician, an educator, and/or an investigator. Recipients of this award have a record of
broad and sustained contributions to pediatrics that will have a major impact on child health. Most importantly, the award recognizes individuals who have "created a future" within the field of pediatrics.
Dr. St. Geme is currently Chair of the Department of Pediatrics and Physician-in-Chief at the Children's Hospital of Philadelphia. In addition, he is the Leonard and Madlyn Abramson Professor of Pediatrics, Professor of Microbiology, and Chair of the Department of Pediatrics at the Perelman School of Medicine at the University of Pennsylvania.
Abstract Related Awards Recipients

House Officer Research Award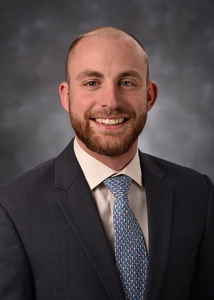 Michael Cookson
Building on prior studies assessing the utility of vitamin D therapy in a rodent model of chorioamnionitis and placental vascular development, Dr. Michael Cookson's current project focuses on vitamin D therapy in a preeclampsia model of bronchopulmonary dysplasia. Finding time between clinical rotations, Michael actively assesses study design, conducts studies including antenatal surgeries, pulmonary endothelial cell collection, growth assays, Western blot, and qPCR, as well as assessing neonatal pup ventilatory data. His abstract further highlights the proangiogenic effects of vitamin D and its therapeutic ability to attenuate neonatal lung injury while restoring pulmonary function. Michael hopes to spend his life as a physician-scientist in the field of perinatology and continue to contribute to our understanding of neonatal lung injury and vascular biology.
Outside of the hospital and lab, Michael loves spending time exploring Colorado with his wife Katelyn, and puppy, Mendel. Finding connections to science outside the lab, Michael loves refining his cooking skill and making new recipes to fuel his family's outdoor adventures whether it be skiing or tennis matches.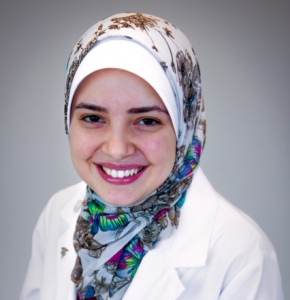 Emman Dabaja, MD MPH
Emman Dabaja, MD MPH is a senior Pediatrics resident at Children's Hospital of Michigan in Detroit, MI. She graduated from Oakland University William Beaumont School of Medicine and the University of Michigan School of Public Health. Dr. Dabaja is the principal investigator of multiple public health projects that focus on health disparities in Southeast Michigan.
She was selected for the Society of Pediatric Research House Officer Research Award for her innovative work that focuses on identifying asthma-related "high risk" zip codes and neighborhoods in Detroit, in order to inform advocacy and community interventions. Her project has been previously funded by the Children's Hospital Foundation and the Sarnaik Foundation. Dr. Dabaja's work has also been recognized at the American Academy of Pediatrics National Conference.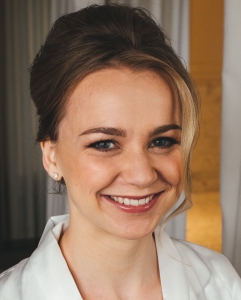 Philippa Rees
Dr Rees is an academic pediatrician based at the University College London Institute of Child Health. Her background is in epidemiology and health services research with a particular focus on value-based healthcare. Dr Rees's research utilizes routine national data to address questions of importance to population child health.
This award is in recognition of a study led by Dr Rees exploring and characterizing healthcare utilization associated with Neonatal Abstinence Syndrome across neonatal units nationally. This population-level cohort study and economic analysis has widespread implications for clinical practice and has the potential to impact routine clinical care and healthcare policy nationally.
Student Research Award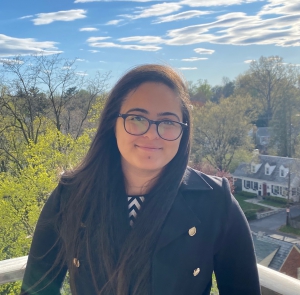 Sarah Abdullah
Sarah Abdullah is a sophomore undergraduate neuroscience major at Johns Hopkins University. In order to better understand cerebral cortical abnormalities that contribute to chronic pain in people with cerebral palsy, Sarah studies perineuronal nets (PNNs). PNNs are specialized extracellular matrix structures that ensheath interneurons and regulate synapses. They play a significant role in circuit refinement during adolescence and early adulthood. Sarah is testing the hypothesis that PNN degradation is an essential pathophysiological process in the elaboration of chronic pain.
Sarah is a member of Shenandoah Robinson MD's lab in the Division of Pediatric Neurosurgery at the Johns Hopkins School of Medicine. She joins Yuma Kitase MD PhD, the inaugural Japanese Pediatric Society (JPS)-Society for Pediatric Research (SPR) Fostering Leadership Scholar, in his collaboration with Lauren Jantzie PhD and her lab in the Department of Pediatrics. Sarah endeavors to become a pediatric physician-neuroscientist. She is most interested in neonatology, neurology and pediatric neurosurgery.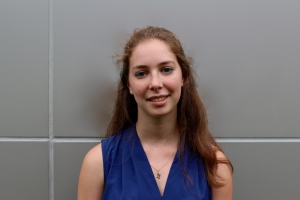 Bella Ehrlich
Bella Ehrlich is an undergraduate student at Brown University, majoring in public health. Bella's interests in pediatric oncology and global health led her to start working at St. Jude Children's Research Hospital in 2018 in the Department of Global Pediatric Medicine. As part of her initiative in the Eurasia Regional Program, Bella developed the "Assessing Doctors' Attitudes on Palliative Treatment" tool in collaboration with regional experts to evaluate physicians' perspectives on the early integration of palliative care for children with cancer in 11 countries in the region.
Bella's work has led to a first-author poster presentation and manuscript under review describing physician knowledge and perspectives of palliative care. Her current submission is the first study conducted in the region to determine physician perceptions of delayed palliative care integration in pediatric oncology care. Her results have also identified local structural and cultural barriers that inhibit earlier palliative care involvement, which is critical in informing targeted efforts to increase the quality and timeliness of this care in Eurasia. In pursuit of a career in global pediatric oncology, Bella will continue her studies next year at Alpert Medical School of Brown University.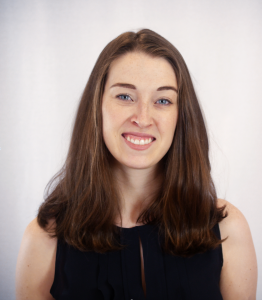 Charlotte Gerrity
Charlotte Gerrity is a third-year medical student at Duke University School of Medicine in the Primary Care Leadership Track. Under the mentorship of Dr. Monica Lemmon, Charlotte has been studying shared decision making for critically ill infants. Her goal has been to characterize shared decision making as it occurs in this unique setting, and to help clinicians better understand how to support families through the difficult decisions that must be made in the NICU. Charlotte is being recognized for an abstract proposing a novel framework for shared decision making that posits that decisions in this setting occur in a non-linear fashion in the context of a longitudinal relationship between families and clinicians. This framework seeks to emphasize and celebrate the essential role of the family in decision making.
Outside of her research activities, Charlotte currently teaches clinical skills to first year medical students and will be helping to lead remote OB/GYN didactics for second years. Charlotte has greatly enjoyed and valued her time working with Dr. Lemmon and will continue to serve children and families after medical school as a primary care physician.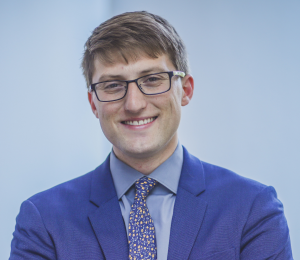 Dylan M. Hyatt
Dylan is a 4th year medical student at the University of Virginia School of Medicine and will be starting his residency in pediatrics at the University of California San Diego this summer.
He first began work with the Charlton lab in 2017, his first introduction to pediatric nephrology. As a part of the lab, he has sought to better understand the impact of kidney injury early in life on renal function later in life. Recent research interests include mechanisms of AKI in the neonatal period, especially those related to nephrotoxin exposure.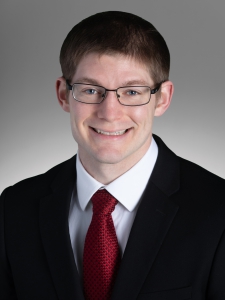 Eli Louwagie
Eli Louwagie is a third-year graduate student in the University of South Dakota – Sanford School of Medicine's MD-PhD program. Under the mentorship of Dr. Michelle Baack, he investigates mitochondrial roles in developmentally programmed heart disease in offspring of diabetic or obese mothers.
Eli's dissertation studies focus on mitochondria-mediated mechanisms of cardiomyopathy in the newborn and programmed myocardial infarction in adult offspring. Using a rat model, the Baack Lab has shown that newborn offspring born to diabetic or high-fat fed mothers have systolic and diastolic dysfunction, impaired cardiac bioenergetics, and dysfunctional cardiac mitochondria. During his PhD training, Eli has demonstrated that diabetes-exposed male offspring remain at risk of heart disease in adulthood. This work has been submitted as part of his first authored paper entitled "Prenatal exposure to diabetic pregnancy increases the risk of mitochondria-mediated cardiomyocyte death in adult offspring."  Eli's 2020 PAS abstract submission highlights his most recent study using mitochondrial transfer to rescue dysfunctional mitochondria in isolated neonatal rat cardiomyocytes. The work, entitled "Mitochondrial transplantation improves cardiac bioenergetics in offspring of diabetic mothers born with cardiomyopathy," demonstrates the ability to improve mitochondrial respiration and aerobic glycolysis and sets a foundation for upcoming in vivo experiments. Eli is incredibly passionate about obstetrics and fetal health, and his major career goal is to use basic science research to improve pregnancy-related outcomes. Following completion of his graduate and medical training, he plans to work as a physician scientist in the areas of reproductive endocrinology or gynecologic pathology.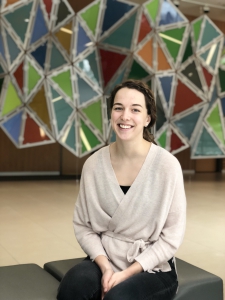 Shelley Vanderhout
Shelley Vanderhout is a registered dietitian and PhD student focused on clinical trials of preventive interventions for chronic disease in children. During her Master's degree, Shelley conducted a cross sectional study which determined that children who consumed whole cow's milk had lower risk of overweight or obesity than those who consumed reduced fat cow's milk.  As a PhD student, she completed studies to understand this relationship further. She conducted a systematic review and meta-analysis on cow's milk fat and child adiposity, a qualitative study to understand parent and healthcare provider attitudes and behaviours around cow's milk fat for children, and a prospective cohort study of cow's milk fat and adiposity among 7400 children. Shelley was the lead trainee responsible for all stages of a randomized controlled trial to determine the optimal cow's milk fat (reduced fat or whole) for children.
Shelley hopes to continue to conduct clinical trials which are directly relevant to the routines of families and healthcare providers. She is currently developing skills to include families in each stage of research to ensure study methods and outcomes are meaningful, feasible and interpretable to a wide range of children and parents. Her goal is to develop and implement clinical trial methods which are efficient, family-centred and identify effective strategies for preventing obesity and other chronic diseases among children worldwide.
Japan Pediatric Society (JPS)/SPR Fellows' Exchange Award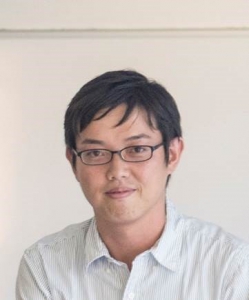 Takeshi Inoue, PhD
Dr. Inoue has been in Toronto to study neuroscience research for 2 years.
His research aim is to evaluate developmental changes of the default mode network (DMN). They found that connectivity between regions of the DMN continues to strengthen with age not only in long-range anterior lateral parietal links, but also in more local couplings.
Furthermore, their study is important in being the first to demonstrate differential maturational trajectories for the two DMNs, as well as increased connectivity between them over childhood.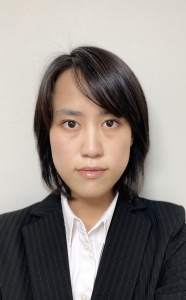 Saki Tanaka, MD
Dr. Saki Tanaka is a pediatrician and PhD candidate at Department of Pediatric Infectious Diseases, Tropical Medicine Institute, Nagasaki University, Japan. She works on a surveillance study about acute respiratory infection and a birth cohort study about congenital infection in Nha Trang, Vietnam. For the birth cohort study, their main targets are cytomegalovirus, rubella virus, and zika virus. In this meeting, she'll talk about congenital zika virus infection in their birth cohort study.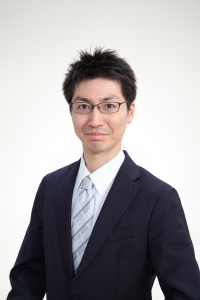 Kazuto Ueda, MD
Dr. Kazuto Ueda has worked in the NICU as a neonatologist for 10 years and has been involved in a project as a PhD student to develop novel therapies with stem cells in neonatal hypoxic ischemic encephalopathy (HIE). They have previously reported the therapeutic effect of Multilineage-differentiating stress enduring (Muse) cells in HI model rats. In this study, they showed the therapeutic effect of an administered clinical grade Muse cell product (CL2020) against acute HI injury and they are going to perform an exploratory investigator-initiated clinical trial to reveal the safety and the feasibility of the treatment with CL2020.
European Society for Pediatric Research Young Investigator Exchange Award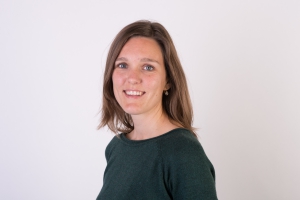 Susanna Fustolo-Gunnink, MD, Phd
Susanna Fustolo-Gunnink is a medical doctor and clinical epidemiologist who recently obtained her PhD in neonatal platelet transfusion research. She was a co-author on the PlaNeT-2 trial, on which she also performed a secondary analysis showing that the benefit of a lower transfusion threshold applied to all neonates, irrespective of baseline risk of bleeding or death. In addition, she performed several other studies including the development of a dynamic prediction model for major bleeding in preterm neonates, and a systematic review on the associations between platelet transfusions, platelet count and bleeding. She will continue her research as a postdoctoral researcher in the Netherlands.
Fellows' Basic Research Award (3 awards given annually)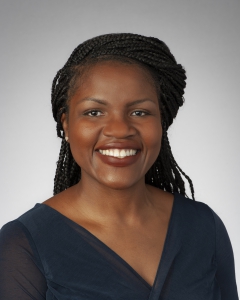 Oluwabunmi Olaloye
Dr. Oluwabunmi (Bunmi) Olaloye is a third-year neonatology fellow at UPMC Children's Hospital of Pittsburgh. Her primary research interests are inspired by clinical devastation related to intestinal diseases of prematurity including necrotizing enterocolitis (NEC) and spontaneous ileal perforation (SIP), specifically to understand the etiology and identify biomarkers that can serve as therapeutic targets or predict disease progression. To accomplish these goals, she has maintained a biobank of preserved intestinal tissue from over 60 infants with NEC, SIP and non-immune congenital GI abnormalities. Similarly, she has preserved blood collected from over 30 infants with medical and surgical NEC, SIP and age-matched healthy controls. Using cutting edge techniques such as high dimensional immunophenotyping via mass cytometry (CyTOF) she has described dysregulation in innate and adaptive mucosal and peripheral immunity in NEC.
Her work expands upon existing research from the Konnikova group on fetal mucosal immunity and highlights dysregulation in T cells with notable clonal expansion of specific "public" T cell receptor clones that are established in utero which suggests a novel mechanism for NEC pathogenesis. These insights into NEC pathogenesis offer an opportunity to discover more specific diagnostic tools and therapeutics for a devastating disease of prematurity.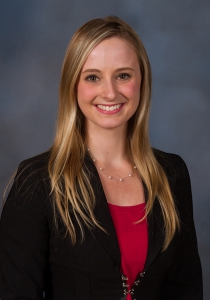 Amelia Freeman
Amelia Freeman is from Birmingham, Alabama.  She did her residency training in pediatrics at the University of Alabama at Birmingham, and she is currently a first year neonatal-perinatal medicine fellow at the University of Alabama at Birmingham.
Her research interests include the airway microbiome and its association with the development of BPD as well as the role of redox biology in the development of BPD.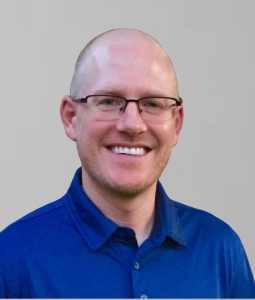 Matthew Douglass
Dr. Matthew Douglass is a third-year neonatology fellow at the University of Utah.  His clinical and research interest is neonatal pulmonary hypertension and his research mentor is Dr. Candice Fike.  In the Fike Lab, his research is focused on augmentation of nitric oxide production and regulation in endothelial cells as a means to treat pulmonary hypertension.
Dr. Douglass is being recognized for his research demonstrating that supplemental folic acid increases nitric oxide production by recoupling endothelial nitric oxide synthase in hypoxic piglet pulmonary artery endothelial cells.  Additionally, in an in vivo model, treatment with folic acid reduced pulmonary vascular resistance in hypoxic piglets.  For this research Dr. Douglass assisted with cell culture, protein quantification by western blot, NO detection by chemiluminescence, animal management and husbandry, operative anesthesia and cardiac catheterization, as well as data analysis and abstract generation.
David G. Nathan in Basic Research Award (1 award given annually)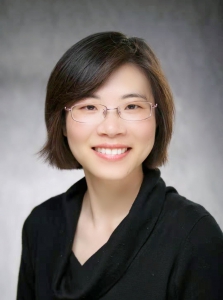 Hua Sun
Hua Sun is a third-year pediatric nephrology fellow of Boston Children's Hospital, Harvard Medical School. Being trained in both clinical medicine and basic science research, Hua is dedicated to bridge the gap between basic science and clinical practice in pediatric nephrology, by translating findings in podocyte biology into a rational based exploration of therapeutic strategies for focal and segmental glomerulosclerosis (FSGS), a challenging podocytopathy refractory to currently available pharmaceutical treatments. Under the mentorship of Dr. Pollak, Hua's research has been focused on the molecular mechanism of FSGS caused by INF2 mutations, with a track record of 1st authored publications reflecting her efforts in understanding this disease.
Hua's work described in this abstract originated from her pathological findings in human FSGS caused by INF2 mutations and a high throughput screen, which lead to a new hypothesis that INF2 plays a key role in regulating Dynein mediated trafficking of slit diaphragm (SD) protein in podocytes. Using techniques that are beyond conventional research skills in nephrology, Hua's work has delineated that INF2 maintains the integrity of the glomerular filtration barrier by limiting Dynein mediated vesicle trafficking pathway. On the other hand, mistrafficked SD protein resulted from dysregulation of this pathway is a new mechanism and potential therapeutic target for INF2 related podocytopathy. The in vitro and in vivo models that Hua developed in this work can serve as platforms for study of vesicle trafficking as well as exploration of novel targeted therapy for podocytopathy. Moreover, this work has extended the podocyte research into an important but understudied field of vesicle trafficking.
Basic Research Award for Fellows, sponsored by the Junior SPR Members' Section (2 awards given annually)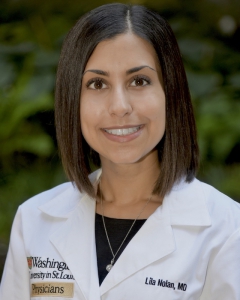 Lila Nolan
Lila Nolan, MD is a fellow in the Neonatal-Perinatal Medicine program at the Washington University School of Medicine in St. Louis. She received her B.S. from Saint Louis University and completed medical school and pediatric residency training at the University of Missouri School of Medicine.
Dr. Nolan's research interests involve the study of the cellular and molecular mechanisms involved in the pathogenesis of necrotizing enterocolitis (NEC), which remains a leading cause of high morbidity and mortality in premature neonates. Dr. Nolan joined the laboratory of Dr. Misty Good upon starting fellowship and currently studies the mechanisms by which dietary aryl hydrocarbon receptor (AhR) ligands mediate protection against intestinal inflammation using a murine model of NEC. This investigation will introduce a novel therapeutic for infants with NEC and will advance the current understanding of NEC pathogenesis. An abstract describing these findings was accepted for a platform presentation at the 2020 Pediatric Academic Society's Annual Meeting and is recognized with the SPR Basic Research Award for Fellows. Dr. Nolan is currently supported by Dr. Gary Silverman's T32 training grant for pediatric physician-scientists at the Washington University School of Medicine. She has most recently published a manuscript in Shock entitled, "Exploring Clinically Relevant Experimental Models of Neonatal Shock and Necrotizing Enterocolitis" and in Nutrients entitled, "Immunomodulating Features of Maternal Breast Milk and Protection Against Necrotizing Enterocolitis." In the long term, Dr. Nolan aspires a career as a neonatologist-scientist to contribute to the discovery of preventative and therapeutic factors in NEC in order to protect our most vulnerable population.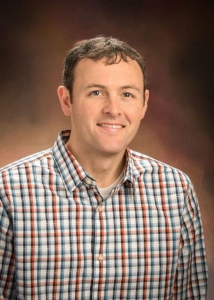 Christopher Thom
Dr. Thom is a Neonatal and Perinatal Medicine fellow at the Children's Hospital of Philadelphia. His research interests focus on genetic factors that impact human blood development. Ultimately, he aims to use genetic insights to enhance in vitro blood production and make translational discoveries in blood genetics that improve human health.
Limitations and complications associated with donated blood products have given rise to tremendous interest in generating blood products in vitro. Dr. Thom and colleagues recently developed a machine learning-based predictive algorithm to identify genomic loci that regulate human blood and platelet development. This computational approach nominated loci that regulate expression of the Tropomyosin 1 gene. Using genome-edited induced pluripotent stem cells, Dr. Thom and his team confirmed that Tropomyosin 1 normally constrains in vitro hematopoiesis. These findings reveal a novel mechanism to enhance in vitro hematopoiesis.
Fellows' Clinical Research Award (3 awards given annually)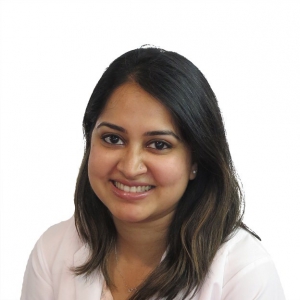 Samia Aleem
Dr. Samia Aleem is a 3rd year Neonatal-Perinatal Medicine Fellow at Duke University School of Medicine. She received her medical degree from Sindh Medical University, Pakistan. Subsequently, she came to the US and completed her residency training in Pediatrics at Einstein Medical Center, Philadelphia. During her clinical fellowship, she is obtaining a Masters of Health Sciences in Clinical Research through Duke University School of Medicine, and is also completing a research fellowship at Duke Clinical Research Institute. Upon completion of her clinical fellowship, she will be joining the faculty in the Division of Neonatology at Duke.
Dr. Aleem's primary research interest has been using large database analyses to improve outcomes of vulnerable infants. Her current abstract, titled 'Assessing 3 Bronchopulmonary Dysplasia Definitions: Associations between Room Air Challenge Results and Respiratory Outcomes', is a secondary database analysis performed in collaboration with the NICHD Neonatal Research Network, and provides valuable insight into the complex landscape of bronchopulmonary dysplasia (BPD) definitions. A recent NRN study has shown the highly predictive nature of a new definition, 'pragmatic BPD'. The NRN has historically used the physiological definition of BPD, based on results of the room air challenge test to collect data. Dr. Aleem's study showed that the room air challenge test is not predictive of long-term morbidities in extremely low birth weight infants. These findings are critically important for practicing neonatologists and support a shift in the currently used BPD definition, towards the more pragmatic definition for clinical trials and quality improvement benchmarking.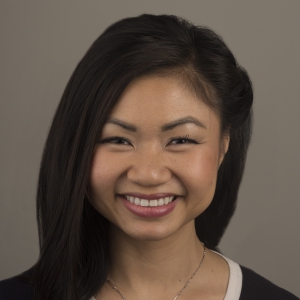 Julie D. Thai
Dr. Julie Thai is a graduating fellow from the Harvard Neonatal-Perinatal Medicine Fellowship Program. While in fellowship training, she has had the opportunity to work with Dr. Katherine Gregory on her research involving the preterm intestinal microbiome and its relations to preterm infant health. Under Dr. Gregory's mentorship and funding provided by the American Academy of Pediatrics Marshall Klaus Award, she is actively investigating associations of intestinal inflammation, intestinal microbial composition, and postnatal growth outcomes. Dr. Thai's preliminary work has shown that preterm infants with higher levels of intestinal inflammation have decreased linear growth at discharge as well decreased intestinal microbial diversity. She hopes to continue this novel work in her career as an academic neonatologist and ultimately, contribute to the development of new therapeutic interventions to optimize preterm infant growth outcomes.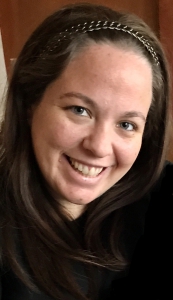 Temima Waltuch
Temima Waltuch is a Pediatric Emergency Medicine Fellow at Mount Sinai Hospital with a special research interest in using mobile applications to improve patient care. She is a recipient of the 2020 SPR Fellow's Clinical Research Award for her abstract submission entitled "AiRDose: Developing and Validating an Augmented Reality Smartphone Application for Weight Estimation and Dosing in Children."
Weight-based dosing for medication delivery in children poses a significant challenge when a child's weight cannot be measured directly.  This may occur in environments commonly faced by prehospital personnel or when children present to the Emergency Department in extremis.  Length-based weight estimation using the Broselow Tape® is the commonly utilized method for dosing life-saving medications in these clinical situations. Drawing from advancements in augmented reality, Dr. Waltuch's innovative approach uses a smartphone application as a point-of-care 'virtual Broselow Tape®' to obtain a length-based weight estimate.  Her initial work validates its accuracy as compared to gold standard measures in the ED setting, and her continuing efforts hope to further establish its accuracy during prehospital care.
Richard D. Rowe Award in Clinical Research (1 award given annually)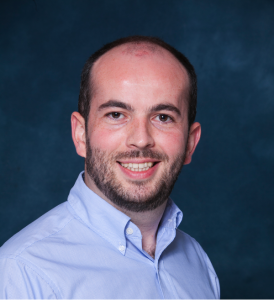 Peter Cosgrove
Originally from Northern Ireland, Dr. Cosgrove trained in Dublin, Austin and now Boston, in pursuit of excellence in Pediatric Emergency Medicine. He is deeply indebted to his wife and five children throughout this time for their support.
Dr. Cosgrove developed his interest in sedation and airway management including publications on post-intubation sedation in the Pediatric Emergency Department and the use of intra-nasal medication for procedural sedation. He is awarded the SPR Richard D. Rowe Award in Clinical Research for an outstanding study on Laryngospasm in Pediatric Procedural Sedation which represents over 270,000 pediatric sedations and contains 912 reported events of laryngospasm. The identified increased risk of laryngospasm with propofol combination sedations, principally ketamine, will inform clinicians in their clinical decision making and likely be the definitive study of laryngospasm risk factors in pediatric procedural sedation.
Clinical Research Award for Fellows, sponsored by the Junior SPR Members' Section (2 awards given annually)
No awardee info at this time