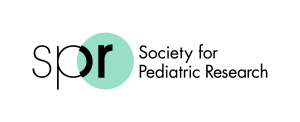 Dr. Sallie Permar receives the SPR Award in honor of E. Mead Johnson
HOUSTON, Jan. 15, 2020 – The Society for Pediatric Research (SPR) is pleased to announce Sallie Permar, MD, PhD, as the recipient of the 2020 SPR Award in honor of E. Mead Johnson, the most prestigious honor bestowed by the society. The award will be presented to Dr. Permar on May 4 during the SPR Member Awards Luncheon at the Pediatric Academic Societies 2020 Meeting in Philadelphia.
Since 1939, the SPR Award in honor of E. Mead Johnson has recognized outstanding clinical and laboratory pediatric research achievements. This honor recognizes E. Mead Johnson's legacy of research excellence and impact on child health that continues to inspire the pediatric community today.
Dr. Permar is a physician scientist focused on the prevention and treatment of neonatal viral infections. She leads a research laboratory investigating immune protection against vertical transmission of neonatal viral pathogens, namely HIV and cytomegalovirus (CMV), using human cohorts and nonhuman primate models. Dr. Permar has made important contributions to the development of vaccines for prevention of vertical virus transmission, defining both innate and adaptive immune responses that are associated with protection against infant virus infections.
Dr. Permar is leading the development of HIV vaccine strategies in preclinical maternal/infant nonhuman primate models and translation of this work for clinical vaccine trials in infants. Dr. Permar has also worked to understand the determinants of congenital and perinatal CMV transmission, developing the first nonhuman primate model of congenital CMV infection and designing human cohort studies that have been used to define the immune correlates of protection necessary to guide vaccine development.
"The Society for Pediatric Research is honored to recognize Dr. Permar with the 2020 SPR Award in honor of E. Mead Johnson for her momentous achievements in pediatric research," said SPR President Joel N. Hirschhorn, MD, PhD. "Her tireless research efforts have led to significant breakthroughs in our understanding of neonatal viral infections."
Dr. Permar has a PhD in Microbiology/Immunology from Johns Hopkins Bloomberg School of Public Health in Baltimore and an MD from Harvard Medical School. She completed her clinical training in pediatric infectious diseases at Children's Hospital in Boston. She has received several prestigious early-stage investigator awards, including the Presidential Early Career Award in Science and Engineering (PECASE), and was inducted into the American Society of Clinical Investigation (ASCI) in 2016 and Fellow of the American Academy of Microbiology (AAM) in 2018. She is an institutional and national leader in physician-scientist training, serving as the Associate Dean of Physician-Scientist Development at Duke University Medical School and was selected by the Association of Medical School Pediatric Department Chairs (AMSPDC) as the next Director of the national Pediatric Scientist Development Program in 2019.
For more information about Dr. Permar and the SPR Award in honor of E. Mead Johnson, please visit the SPR website.
###
About the Society for Pediatric Research
The Society for Pediatric Research (SPR) encourages and supports pediatric research endeavors by creating a network of multidisciplinary researchers to improve child health. Collaboration among SPR members creates meaningful progress for the future of children's health. For more information, please visit www.societyforpediatricresearch.org, and follow us on Facebook and Twitter.
Media Contact:
Jana Wells
Senior Association Director
Society for Pediatric Research
(832) 404-2451
jwells@societyforpediatricresearch.org