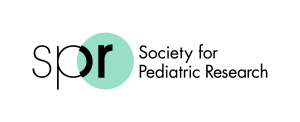 Dr. Gary M. Shaw receives the SPR's Douglas K. Richardson Award
HOUSTON, Jan. 31, 2020 – The Society for Pediatric Research (SPR) is pleased to announce Gary M. Shaw, DrPH, as the recipient of the SPR's 2020 Douglas K. Richardson Award, which honors the lifetime achievement of an investigator who has made substantive contributions in child health. As the awardee, Dr. Shaw will give a presentation entitled "Birth Defects an Epidemiologic Challenge – Still" during the Pediatric Academic Societies 2020 Meeting in Philadelphia.
The award was established to honor Dr. Douglas K. Richardson's contributions to child health services, perinatal and pediatric research, and the SPR.
Dr. Shaw has 30 years of experience leading and directing research programs to investigate genetic and environmental risk factors for human birth defects and other pregnancy outcomes such as preterm birth. Dr. Shaw is professor and associate department chair in Pediatrics and (by courtesy) also professor of Epidemiology, and professor of Obstetrics & Gynecology at Stanford University. He has collaborated with many of the key researchers in the field and published more than 500 scientific papers. He has been the principal investigator or co-investigator on more than 50 government or foundation grants.
Some of his research has primarily focused on the identification of risk factors and preventives for human birth defects – the leading cause of infant death and childhood disability in the U.S. Dr. Shaw's scientific discoveries of most significance have targeted nutritional etiologies of specific birth defects and focused on genetic susceptibilities to exogenous exposures as risks of birth defects. A link between maternal nutritional status and risks of birth defects has been heralded as one of preventive medicine's most recent success stories.
His studies target perinatal and pediatric research and do so using a variety of methods, including state-of-the-art molecular techniques in combination with rigorous traditional epidemiologic approaches.  In these efforts he has collected and utilized big data sets, built large biologic repositories, pioneered the research use of newborn bloodspots, and developed and coordinated interdisciplinary teams. Conducting big-data investigations that include thousands of variables (genetic and nongenetic) and millions of subjects, has been part of his mainstream research process for 20 years.
"Dr. Shaw has a sustained record of excellence as a clinical investigator," said SPR President Joel N. Hirschhorn, MD, PhD. "We are honored to recognize him with the Douglas K. Richardson Award for his significant contributions to child health research."
Dr. Shaw considers teaching and mentoring of trainees to be one of his greatest privileges. Over the years, he has mentored the research trajectories of dozens of individuals at varying stages in their research training. He is highly motivated to answer important research questions that could improve care or prevent diseases in mothers and children. He serves on several scientific editorial boards and is an elected member of numerous professional societies. He has received multiple awards for his work in birth defects research.
For more information about Dr. Shaw and the SPR's Douglas K. Richardson Award, please visit the SPR website.
###
About the Society for Pediatric Research
The Society for Pediatric Research (SPR) encourages and supports pediatric research endeavors by creating a network of multidisciplinary researchers to improve child health. Collaboration among SPR members creates meaningful progress for the future of children's health. For more information, please visit www.societyforpediatricresearch.org, and follow us on Facebook and Twitter.
Media Contact:
Jana Wells
Senior Association Director
Society for Pediatric Research
(832) 404-2451
jwells@societyforpediatricresearch.org