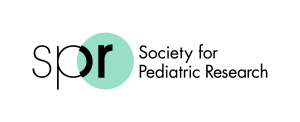 The SPR honors Dr. Lindsay Burrage with Young Investigator Award
HOUSTON, Jan. 30, 2020 – The Society for Pediatric Research (SPR) is pleased to announce Lindsay C. Burrage, MD, PhD, as the recipient of the SPR's 2020 Young Investigator Award. As the awardee, Dr. Burrage will give a presentation entitled "From Rare Disease Gene Discovery to Therapy: Urea Cycle Disorders as a Paradigm" on May 4 during the SPR Presidential Scientific Plenary at the Pediatric Academic Societies 2020 Meeting in Philadelphia.
The prestigious Young Investigator Award was established by the SPR in 1983. The award recognizes a rising star with outstanding scientific research accomplishments that help to unravel the mysteries of childhood development or disease.
Dr. Burrage is an assistant professor with the Department of Molecular and Human Genetics at Baylor College of Medicine in Houston. As a physician-scientist and clinical biochemical geneticist, she has a long-standing interest in the pathophysiology of inborn errors of metabolism and their utility as models for more common disorders. She has a particular interest in the urea cycle disorders (UCDs). Dr. Burrage leads a clinical and laboratory-based program investigating long-term complications and new therapies for these disorders.
"We are excited to recognize Dr. Burrage's outstanding research with this year's Young Investigator Award," said SPR President Joel N. Hirschhorn, MD, PhD. "Dr. Burrage has already proven herself as an exceptional researcher early in her career and demonstrated her commitment to furthering the collaborative research efforts that the SPR promotes."
Dr. Burrage received her MD and PhD from Case Western Reserve University School of Medicine, where she studied Genetics. Following graduation, she completed her internship and pediatric residency with the Rainbow Babies and Children's Hospital. She completed a genetics residency and fellowship in Biochemical Genetics at Baylor College of Medicine before becoming a faculty member.
Dr. Burrage initiated and completed a study of human recombinant arginase therapy for lowering plasma arginine levels in neonatal and adult mouse models for arginase deficiency, a UCD associated with intellectual disability, seizures and spastic diplegia.  This study led to the first clinical trial for a therapeutic agent specifically for individuals with arginase deficiency.  She is currently an investigator in the UCD consortium of the NIH Rare Diseases Clinical Research Network. In this consortium, she leads a major project investigating novel biomarkers for liver disease in individuals with UCDs.
For more information about Dr. Burrage and the SPR's Young Investigator Award, please visit the SPR website.
###
About the Society for Pediatric Research
The Society for Pediatric Research (SPR) encourages and supports pediatric research endeavors by creating a network of multidisciplinary researchers to improve child health. Collaboration among SPR members creates meaningful progress for the future of children's health. For more information, please visit www.societyforpediatricresearch.org, and follow us on Facebook and Twitter.
Media Contact:
Jana Wells
Senior Association Director
Society for Pediatric Research
(832) 404-2451
jwells@societyforpediatricresearch.org