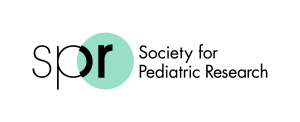 SPR honors Dr. Anna Penn with the Thomas A. Hazinski Distinguished Service Award
HOUSTON, Jan. 23, 2020 – The Society for Pediatric Research (SPR) is pleased to announce Anna Penn, MD, PhD, as the recipient of the 2020 Thomas A. Hazinski Distinguished Service Award, which honors an individual who has provided exceptional service to the society. The award will be presented to Dr. Penn on May 4 during the SPR Member Awards Luncheon at the Pediatric Academic Societies 2020 Meeting in Philadelphia.
Dr. Penn is the director of Neonatology in the Department of Pediatrics and an associate professor of Pediatrics at Columbia University. Before joining Columbia University, she was a neonatologist and developmental neuroscientist at Children's National Health System in Washington, D.C. and an associate professor of Pediatrics at George Washington University School of Medicine, with appointments in the Children's National Fetal Medicine Institute, Neonatology and the Center for Neuroscience Research.
Dr. Penn conducts translational work aimed at understanding and ameliorating preterm brain injury. Specifically, she studies the role of placental function in fetal brain development and damage, a cross-disciplinary research area she termed "neuroplacentology". This work started with a 2009 National Institutes of Health (NIH) Director's New Innovator Award focused on the development of new genetic models to assess the impact of placental hormones in fetal brain development. Her laboratory now pursues several lines of investigation into placental hormones that impact neurodevelopment using novel models of perinatal brain injury, supported by both the NIH and foundation funds.
"We are excited to recognize Dr. Penn for her outstanding work with the society and her commitment to training the next generation of translational researchers," said SPR President Joel N. Hirschhorn, MD, PhD. "A vital part of our organization, she served tirelessly as Director of Membership for six years and helped simplify and restructure our membership categories. Her tremendous service to this organization has helped further our mission of creating a network of multi-disciplinary researchers to improve child health."
At Children's National, she has been director of translational research for Hospital Based Specialties and of the Board of Visitors Perinatal Neuroprotection Program, both of which focused on increasing physician and scientist interactions and research training.  She participates in national committees and organizations, including the American College of Obstetrics and Gynecology (ACOG) Task Force on Neonatal Encephalopathy and Cerebral Palsy, the Scientific Advisory Committee for the Cerebral Palsy Foundation and the SPR.
Dr. Penn received her undergraduate degree in Biology from Harvard-Radcliffe Colleges. After spending a postgraduate year studying "philosophy of mind" at Oxford University, she joined Stanford's Medical Scientist Training Program in which she received an MD and a PhD in Neuroscience. She completed her pediatric residency at the University of California, San Francisco and returned to Stanford for her neonatology fellowship. She served on the neonatology faculty of Pediatrics at Stanford University prior to moving to Washington, D.C.
For more information about Dr. Penn and the Thomas A. Hazinski Distinguished Service Award, please visit the SPR website.
###
About the Society for Pediatric Research
The Society for Pediatric Research (SPR) encourages and supports pediatric research endeavors by creating a network of multidisciplinary researchers to improve child health. Collaboration among SPR members creates meaningful progress for the future of children's health. For more information, please visit www.societyforpediatricresearch.org, and follow us on Facebook and Twitter.
Media Contact:
Jana Wells
Senior Association Director
Society for Pediatric Research
(832) 404-2451
jwells@societyforpediatricresearch.org