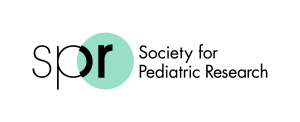 The SPR honors Dr. Dani Dumitriu with the New Member Outstanding Science Award
HOUSTON, Jan. 22, 2020 – The Society for Pediatric Research (SPR) is pleased to announce Dani Dumitriu, MD, PhD, as the recipient of the SPR's 2020 New Member Outstanding Science Award. As the  awardee, Dr. Dumitriu will give a presentation entitled "Understanding and harnessing the neurobiology of  resilience as a novel strategy in primary prevention" on May 4 during the SPR Presidential Scientific Plenary and Member Awards Luncheon at the Pediatric Academic Societies 2020 Meeting in Philadelphia.
The SPR's New Member Outstanding Science Award recognizes new members who have contributed to high quality scientific research and who continue to demonstrate meaningful contributions in the pediatric academic field.
Dr. Dumitriu is a pediatrician, neuroscientist and environmental health scientist. She joined Columbia University as an assistant professor of Pediatrics (in Psychiatry) in November 2018. She dedicates the majority of her time to basic science research into the neurobiological basis of resilience at the New York State Psychiatric Institute while also caring for newborns in the Well-Baby Nursery. Dr. Dumitriu is passionate about developing innovative avenues for the retention of physician-scientists in basic research. In the lab, Dr. Dumitriu conducts National Institutes of Health-funded research on the functional and structural connectivity patterns that differ in stress-susceptible versus stress-resilient mice. Recently, her team launched an open science online resource, MouseCircuits.org. This tool is meant to create an integrative picture of basic science neurocircuit dissection and ultimately help bridge the bench-to-bedside gap in the treatment and prevention of mental health disorders.   In a separate set of experiments, funded through a Research Initiatives in Science and Engineering (RISE) award from Columbia University, she is working with an interdisciplinary team of collaborators to spearhead an epidemiological-level study of wild rat stress and resilience in New York City. Additionally, she recently began a clinical trial of an intervention aimed at enhancing mother-infant emotional connection in the newborn period.
"We are thrilled to recognize Dr. Dumitriu with this award for her exceptional scientific research," said SPR President Joel N. Hirschhorn, MD, PhD. "As a new member of the society, she has already demonstrated a firm commitment to furthering pediatrics research and promoting active collaboration among other physician-scientists and researchers."
Dr. Dumitriu completed all her training at the Icahn School of Medicine at Mount Sinai. Following graduation from the MD/PhD program and match into the Pediatrics residency, she successfully negotiated a custom-tailored individualized residency program with significant protected research time. This allowed her to maintain an active research commitment, while completing a residency in General Pediatrics and a fellowship in Pediatric Environmental Health over a five-year period. This ambitious and unconventional path was born out of a desire to escape the growing physician-scientist "leaky pipeline," which has resulted in fewer and fewer MD/PhD graduates returning to bench science following prolonged clinical focus during residency. Taking full advantage of the flexibility of this custom program, Dr. Dumitriu began building her research program and was awarded an R01 from the National Institute of Mental Health while still in clinical training.
For more information about Dr. Dumitriu and the SPR's New Member Outstanding Science Award, please visit the SPR website.
###
About the Society for Pediatric Research
The Society for Pediatric Research (SPR) encourages and supports pediatric research endeavors by creating a network of multidisciplinary researchers to improve child health. Collaboration among SPR members creates meaningful progress for the future of children's health. For more information, please visit www.societyforpediatricresearch.org, and follow us on Facebook and Twitter.
Media Contact:
Jana Wells
Senior Association Director
Society for Pediatric Research
(832) 404-2451
jwells@societyforpediatricresearch.org