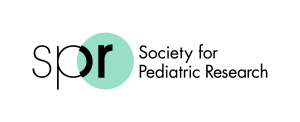 SPR honors Dr. Susan Furth with the Maureen Andrew Mentor Award
HOUSTON, Jan. 29, 2020 – The Society for Pediatric Research (SPR) is pleased to announce Susan Furth, MD, PhD, as the recipient of this year's Maureen Andrew Mentor Award, which recognizes pediatricians with outstanding records of mentor leadership. The award will be presented to Dr. Furth on May 4 during the SPR Member Awards Luncheon at the Pediatric Academic Societies 2020 Meeting in Philadelphia.
Established in 2003, the Maureen Andrew Mentor Award honors the contributions of Maureen Andrew, MD, to the field of child health research.
Dr. Furth is the chief of the Division of Nephrology and vice chair of the department of Pediatrics at the Children's Hospital of Philadelphia, where she is an expert in chronic kidney disease in children. She is a professor of Pediatrics and Epidemiology and holds the Laffey-Connolly Endowed Chair at the University of Pennsylvania's Perelman School of Medicine. She previously served as president and vice president of the SPR.
Committed to pre-doctorial and post-doctoral training, Dr. Furth has personally trained dozens of post-doctoral fellows and junior faculty. Her relationships with her mentees, which include adult and pediatric nephrologists, rheumatologists, and urologists from multiple institutions across the country, have facilitated the research careers of multiple junior faculty.
"Dr. Furth has used her expertise in pediatric research to tirelessly advise the next generation of researchers," said SPR President Joel N. Hirschhorn, MD, PhD. "We are excited to recognize Dr. Furth for her extraordinary leadership and commitment to ongoing training."
Dr. Furth is the principal investigator of the Children's Hospital of Philadelphia Pediatric Center of Excellence in Nephrology, and the Chronic Kidney Disease in Children study, now in its 16th year, sponsored by the National Institutes of Health. This study is the largest multicenter prospective cohort study of children with chronic kidney disease ever conducted in North America, enrolling over 1000 children since the study's inception.
Graduating summa cum laude, Dr. Furth received her undergraduate degree and MD from the University of Pennsylvania. She completed her residency and fellowship at Johns Hopkins University, where she also received a PhD in Clinical Investigation. In 2016, she was awarded The Children's Hospital of Philadelphia Faculty Mentor Award.
For more information about Dr. Furth and the Maureen Andrew Mentor Award, please visit the SPR website.
###
About the Society for Pediatric Research
The Society for Pediatric Research (SPR) encourages and supports pediatric research endeavors by creating a network of multidisciplinary researchers to improve child health. Collaboration among SPR members creates meaningful progress for the future of children's health. For more information, please visit www.societyforpediatricresearch.org, and follow us on Facebook and Twitter.
Media Contact:
Jana Wells
Senior Association Director
Society for Pediatric Research
(832) 404-2451
jwells@societyforpediatricresearch.org