Maureen Andrew Mentor Award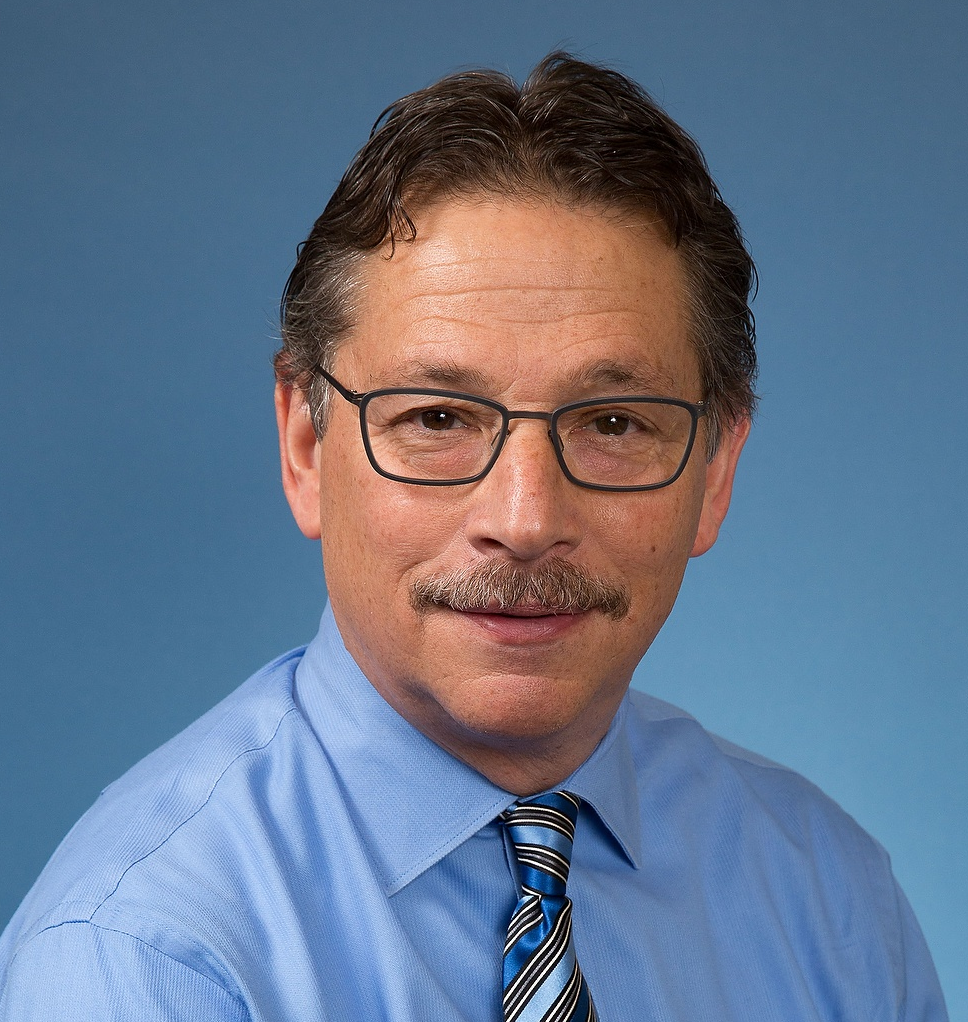 Donald Kohn, MD
David Geffen School of Medicine, University of California, Los Angeles
Donald B. Kohn MD is a Distinguished Professor at the University of California, Los Angeles and a pediatric bone marrow transplant physician. He performs laboratory and clinical studies of gene therapy for blood cell diseases, especially primary immune deficiencies and hemoglobinopathies. Research is focused on developing improved methods for adding or editing genes in human hematopoietic stem cells and evaluating these approaches in early phase clinical trials.
Thomas A. Hazinski Distinguished Service Award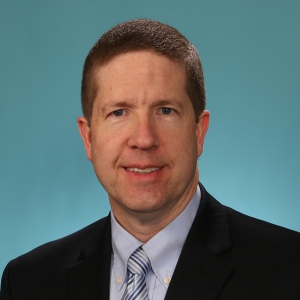 David Hunstad, MD
David Hunstad, MD, is Chief of the Division of Pediatric Infectious Diseases, the Arnold W. Strauss Endowed Professor for Mentoring, and a professor of pediatrics and molecular microbiology at Washington University School of Medicine in St. Louis. Dr. Hunstad co-founded the university's Pediatric Physician-Scientist Training Program and serves as PI and Training Director on multiple NIH training grants. In his NIH-funded laboratory, he studies Gram-negative infections of the urinary tract, with a current focus on sex differences in pathogenesis and host responses in E. coli pyelonephritis.
The Thomas A. Hazinski SPR Distinguished Service Award honors a special individual who has provided exceptional service to the Society over an extended period of time.  Dr. Hunstad was elected to SPR membership in 2011. During his membership, he has served SPR in the following positions: Strategy & Operations Officer on SPR Executive Council, SPR's PAS Meeting Content Workgroup, SPR Finance Committee, SPR's representative to FOPO, SPR Regionals Societies Workgroup, SPR Board of Directors, SPR's representative to Committee on Pediatric Research, SPR Nominating Committee, SPR Selection Committee for the Japan Pediatric Society Leadership Program, SPR Selection Committee for the SPR Bridging to Success Program, SPR Communications Committee, SPR representative to Pediatric Research Foundation Board of Trustees, Selection Committee for SPR Award in honor of E Mead Johnson, APS SPR Mary Ellen Avery Award Selection Committee, APS SPR Journey's Program, SPR representative on PAS Program Committee, SPR representative on the PAS Board of Directors.
"We are excited to recognize Dr. Hunstad for his outstanding work with the society and his commitment to training the next generation of translational researchers," said SPR President Kate G. Ackerman, MD, MBA. "A vital part of our organization, he has tirelessly served SPR in a wide range of activities and for many years.  His tremendous service and dedication to this organization has helped further our mission of creating a network of multi-disciplinary researchers to improve child health."
Dr. Hunstad received his MD in 1995 from Washington University School of Medicine in St. Louis, MO. He completed his Pediatric Residency and chief residency at St. Louis Children's Hospital, and his Pediatric Infectious Diseases fellowship training at Washington University.
Leadership roles during Dr. Hunstad's career have included: SPR Strategy and Operations Officer, PAS Board of Directors (Secretary-Treasurer and Finance Committee Chair), and Chair of the Division Chiefs Committee of the Pediatric Infectious Diseases Society (PIDS). He is a Standing Member of the NIH/NIDDK Kidney and Urological Systems (KUFD) Study Section. He is a Fellow of PIDS and the Infectious Diseases Society of America. Among his honors, he received the Faculty Achievement Award at Washington University, where a Distinguished Alumni Scholarship was also given in his name in 2015.
Society for Pediatric Research Award in Honor of E. Mead Johnson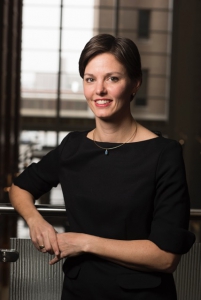 Audrey Odom-John, MD, PhD
Perelman School of Medicine, University of Pennsylvania, Children's Hospital of Philadelphia
Dr. John is the Stanley Plotkin Endowed Chair and Chief of the Division of Pediatric Infectious Diseases at the Children's Hospital of Philadelphia. She is Professor of Pediatrics and of Microbiology in the Perelman School of Medicine at the University of Pennsylvania. Dr. John earned her M.D. and Ph.D. in biochemistry from Duke University School of Medicine. She completed her pediatrics residency and pediatric infectious diseases fellowship at the University of Washington through the special alternative pathway.
Dr. John's research focuses on microbial metabolism, particularly in the malaria parasite Plasmodium falciparum. Her translational interests include development of new antiinfective agents to combat antimicrobial resistance, and development of non-invasive breath-based diagnostics for pediatric infections.
Dr. John is an Investigator in the Pathogenesis of Infectious Diseases of the Burroughs Wellcome fund and has been recognized with several honors, including the Emerging Leader Award at Duke University School of Medicine, a Young Investigator Award of the American Chemical Society – Infectious Diseases, and the inaugural IDea Incubator Grand Prize winner of the Infectious Diseases Society of America. Her research has been funded by the NIH, US Department of Defense, and multiple foundations.
Douglas K. Richardson Award for Perinatal and Pediatric Healthcare Research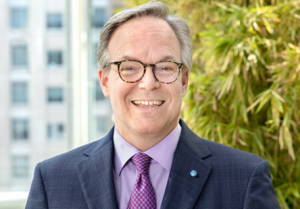 Matthew Davis, MD, MAPP
Ann & Robert H Lurie Children's Hospital of Chicago / Northwestern University Feinberg School of Medicine
Dr. Davis is a practicing primary care pediatrician and a researcher focused on population health, health policy and health systems for children and adults.  His career research has largely focused on measuring the effects of programs and policies on the health and health care of populations.  He has committed his career to achieving positive, equitable change in health care systems and community health for children and families.
Dr. Davis spent his early career at the University of Michigan and served in a public health leadership role in the State of Michigan from 2013-2015, and then joined Lurie Children's in 2016 as the head of advanced general pediatrics and primary care and the associate chief research officer for health services and policy research. In 2020, he was named the Chair of Pediatrics at Lurie Children's and the Northwestern University Feinberg School of Medicine. He also serves as the Executive Vice-President and Chief of Community Health Transformation at Lurie Children's, with oversight for the Patrick M. Magoon Institute for Healthy Communities.
Dr. Davis has received funding as a principal investigator for his multidisciplinary research from the National Institutes of Health, Centers for Disease Control and Prevention, Agency for Healthcare Research and Quality, Bill & Melinda Gates Foundation, Robert Wood Johnson Foundation, and W.K. Kellogg Foundation. He has published more than 300 peer-reviewed articles, several of which have informed or influenced policy decisions by organizations, agencies, and legislatures. Perhaps most importantly, Dr. Davis has been and continues as a dedicated mentor for dozens of physician-investigators at multiple career stages — several of whom have now launched their own research careers, and many of whom have focused on questions of policy and impact in their research endeavors in their own fields of clinical specialty.
Bridging to Success Award
PROSPER Diversity Award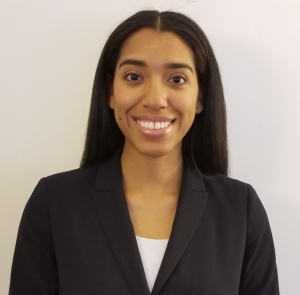 Kaitlin Hall, MD, MPH
University of California, Los Angeles
Dr. Kaitlin Hall, MD, MPH is a clinical instructor in the UCLA Department of Pediatrics and a second-year fellow in the UCLA NRSA Primary Care Research Fellowship. Kaitlin graduated from UC Berkeley with honors in 2011 with a major in Molecular and Cell Biology, and minor in Spanish Literature. Kaitlin developed her interest in global and public health as an undergraduate conducting research on the complexity of infection of P. falciparum parasites, with the aim of improving response to anti-malarials. As a medical student in the Drew/UCLA Program at the David Geffen School of Medicine she obtained both an M.D. from UCLA and a Master in Public Health from Columbia University, in Epidemiology. She further pursued her interest in global health by participating in the global health pathway at the UCLA Pediatric Residency training program, and conducted research assessing pediatric critical care outcomes in Mozambique. After residency, she began fellowship training in health services research, and is currently obtaining a Master of Science in Health Policy and Management at the UCLA Fielding School of Public Health.
Her research interests include testing interventions to reduce health disparities in pediatric chronic disease outcomes, including understanding the role of adverse childhood experiences (ACEs) and how screening for ACEs might be leveraged to improve health equity for children. Among other studies, she is co-investigator on a multi-site study in partnership with the Los Angeles Department of Health Services to test whether enhanced asthma management improves outcomes for children with asthma and ACEs.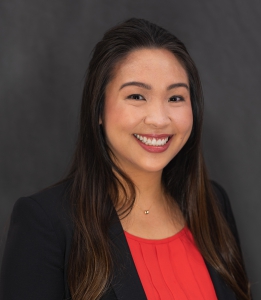 Kim Vuong, MD, MPH
Baylor College of Medicine and Texas Children's Hospital
Kimmy is a first generation Vietnamese-American and daughter of Vietnamese refugees. She completed her undergraduate, medical school, and master's in public health at the University of North Carolina Chapel Hill. For residency, she travelled to the University of California San Diego to focus on underserved communities and migrant/border health. She stayed on as chief resident while honing her clinical skills as a neonatal intensive care unit (NICU) hospitalist, migrant clinic urgent care physician, and medical behavioral unit physician. Now in her second year of fellowship in Pediatric Nephrology at Baylor College of Medicine and Texas Children's Hospital, she is embracing the wonders of being at a high volume, large academic center with the resources, technology, infrastructure, and research support to explore bigger and more challenging questions.
Kimmy's inquisitive nature led to a variety of research experiences from bench work to mathematical modeling and health services to clinical research. She gravitates towards research that could improve patient-centered outcomes. Building on her experiences as a NICU hospitalist, her fellowship has been filled with neonatal nephrology research involving the institution's experiences with the neonatal continuous renal replacement therapy device Cardio-Renal Pediatric Dialysis Emergency Machine (CARPEDIEM). She is a site representative for Improving CARPEDIEM Outcomes in Neonates and Infants through Collaboration (ICONIC), a multi-institutional research collaborative. Kimmy hopes to focus her research on identifying more accurate and timely ways to diagnose neonatal acute kidney injury (AKI) through novel biomarkers, hopefully identifying AKI before injury progresses to long term renal damage or requiring renal replacement.
New Member Outstanding Science Award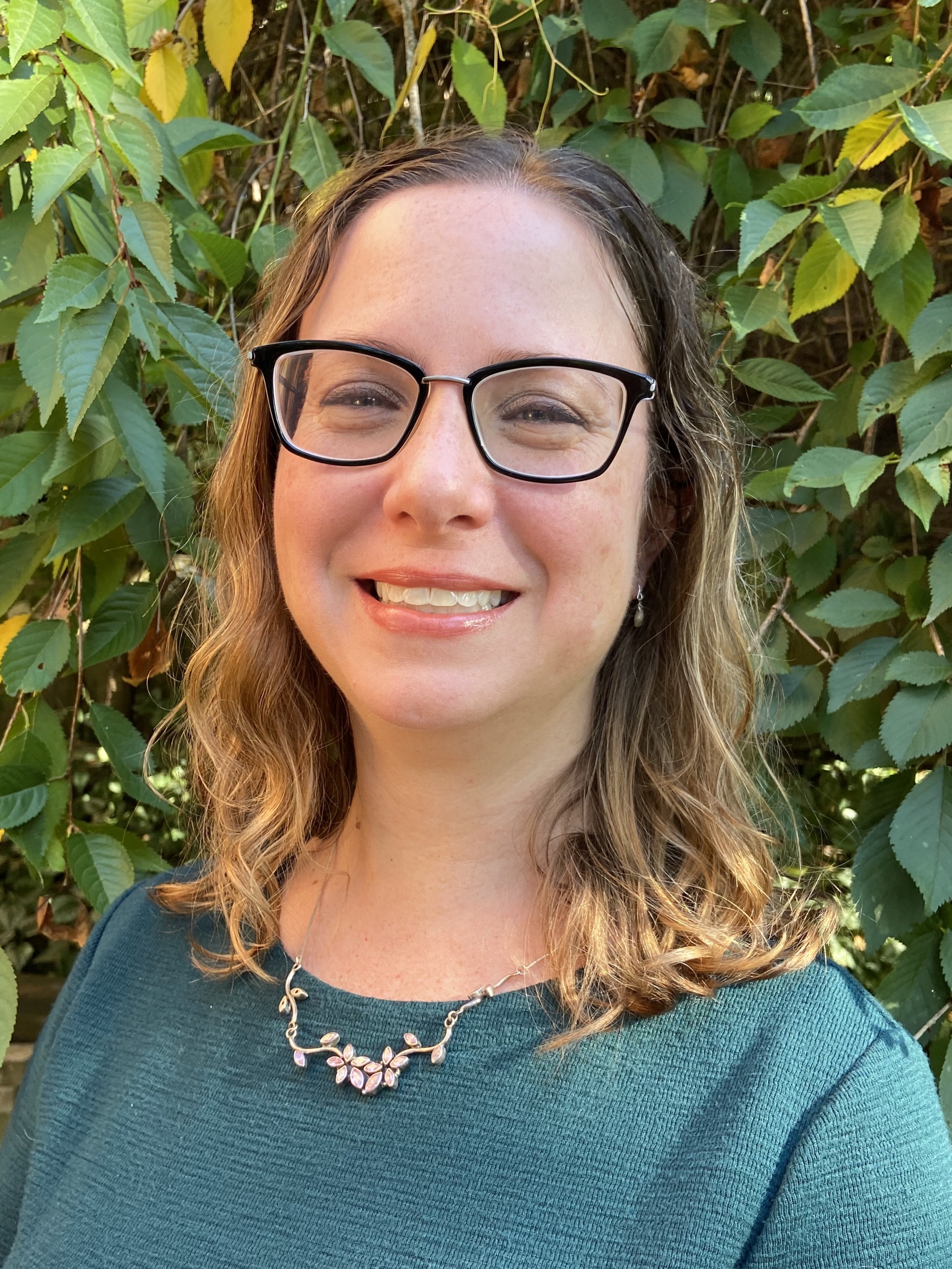 Alison Culyba, MD, PhD, MPH
UPMC Children's Hospital of Pittsburgh, University of Pittsburgh School of Medicine
Dr. Culyba is a physician and violence prevention researcher with training in public health, epidemiology, internal medicine-pediatrics, and adolescent medicine.
Her research focuses on interpersonal, contextual, and structural protective factors to reduce youth violence.   Dr. Culyba's current work models social networks to study associations between adolescent-adult connections and multiple forms of violence victimization and perpetration in a diverse, community-based sample of Pittsburgh youth. Through an implementation science framework, she seeks to translate these findings into a community- based violence prevention intervention that leverages connections and safeguards youth. Dr. Culyba also investigates novel methods to study how physical and social environments shape violence risk.  As Director of the Empowering Teens to Thrive hospital-based violence intervention program for assault- injured youth at UPMC Children's Hospital of Pittsburgh, Dr. Culyba provides medical follow-up and linkage to support services to promote recovery following violent injury.
SPR Awards to Enhance Diversity in the Research Workforce
Young Investigator Award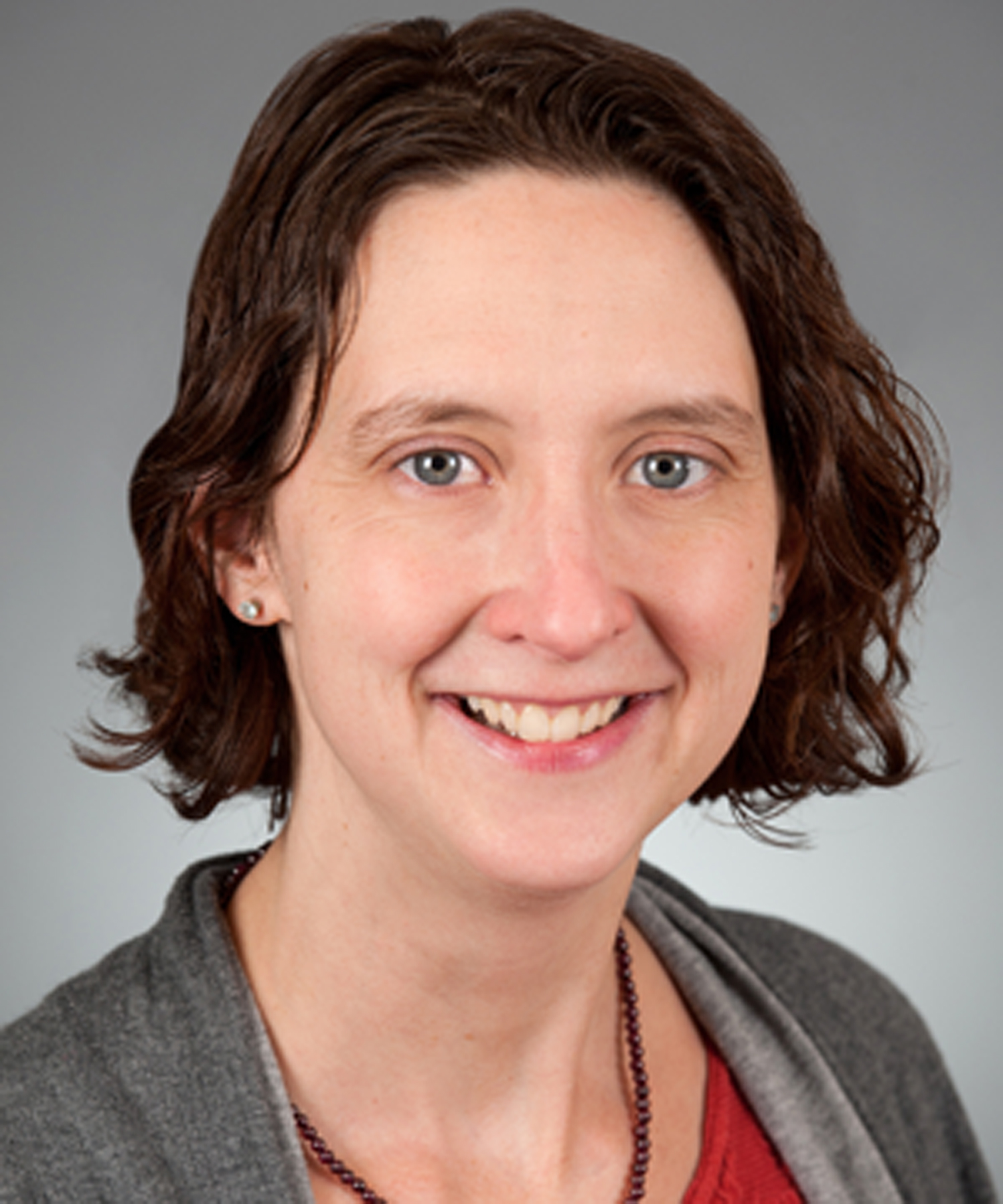 Elizabeth S. Egan, MD, PhD
Stanford University School of Medicine
Dr. Elizabeth Egan, M.D., Ph.D. is an Assistant Professor of Pediatric Infectious Diseases and of Microbiology & Immunology at Stanford University School of Medicine, and a Chan Zuckerberg Biohub Investigator. Her laboratory studies host-pathogen interactions in Plasmodium falciparum malaria. In addition to her research, Dr. Egan is an attending physician in Pediatric Infectious Diseases at Stanford's Lucile Packard Children's Hospital.
Dr. Egan received her M.D. and Ph.D. from Tufts University School of Medicine in Boston, where her thesis work in Matthew Waldor's lab defined essential replication requirements for the cholera pathogen, Vibrio cholerae. She completed her clinical training in Pediatrics and Pediatric Infectious Diseases at Boston Children's Hospital. Supported by a fellowship from the Pediatric Scientist Development Program, Dr. Egan then joined the laboratory of Manoj Duraisingh at the T. H. Chan Harvard School of Public Health to study Plasmodium falciparum malaria for her postdoctoral research. During her PSDP fellowship Dr. Egan developed a new line of investigation aimed at addressing a long-standing question in the malaria field on the role of host erythrocyte factors in malaria infection. Her innovative work involved developing the first forward genetic screen in erythroid cells derived from primary human hematopoietic stem cells to discover host factors for P. falciparum. This foundational study yielded several new candidate host factors for malaria, and specifically identified CD55 as an essential and strain-transcendent receptor for P. falciparum invasion.
Since starting her independent laboratory at Stanford University School of Medicine, Dr. Egan's research group has continued to advance our understanding of the molecular and genetic basis of human erythrocyte susceptibility to P. falciparum malaria.  Ongoing projects include pioneering new genetic screening efforts for malaria host factors using CRISPR-Cas9 genome editing in hematopoietic stem cells, investigating the molecular mechanisms underlying critical host erythrocyte factors for P. falciparum, investigating the evolutionary relationships between red blood cell variation and malaria susceptibility, and uncovering the host-pathogen interactions occurring between P. falciparum and the human bone marrow.  Dr. Egan has received several awards for her research including a Clinical Scientist Development Award from the Doris Duke Charitable Foundation, Young Investigator Award from the American Society for Microbiology, New Innovator Award from the National Institutes of Health, and Investigator in the Pathogenesis of Infectious Disease Award from the Burroughs Welcome Fund.
SPR and APS
Joint Award Recipient
Mary Ellen Avery Neonatal Research Award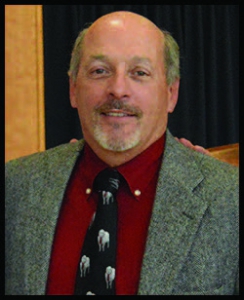 Kurt H. Albertine, PhD, FAAAS, FAAA
Professor of Pediatrics, Internal Medicine, and Neurobiology & Anatomy
Edward B. Clark Endowed Chair IV in Pediatrics
University of Utah School of Medicine
Joseph W. St. Geme, Jr. Leadership Award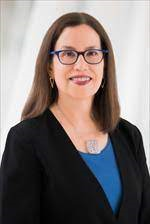 Elena Fuentes-Afflick, MD, MPH
Pediatrician Dr. Elena Fuentes-Afflick is the 2023 Joseph W. St. Geme, Jr. Leadership Award recipient. Dr. Fuentes-Afflick is a leader with an impressive record of sustained contributions that have advanced child health and the profession of pediatrics. Beyond the general impact that she has had on child health and the future of pediatrics, she has had impact in the areas of health equity, diversity and inclusion, women in medicine, and promotion of pediatric research.
Abstract Related Awards Recipients

House Officer Research Award
Japan Pediatric Society (JPS)/SPR Fellows' Exchange Award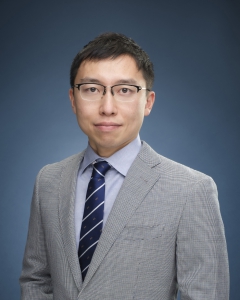 Yu Nakagama, MD, PhD
Graduate School of Medicine, Osaka Metropolitan University
With a centered focus on the molecular mechanism of adaptation/maladaptation of the myocardial cells in heart disorders, I here challenge to develop a relevant biomarker that is still missing for the neglected heart parasitic infection, Chagas cardiomyopathy. We have succeeded in modeling Chagas disease in vitro, with the trypanosome- infected iPS cell-derived cardiomyocytes recapitulating the electromechanical derrangements seen in Chagasic hearts. We, in collaboration with local medical experts from El Salvador, Central America, are also constructing a Chagas disease cohort for longitudinal outcome evaluation. Our reverse-translational approach aims on integrating field (bedside) data/specimen collection with ex vivo analyses performed at the bench, in order to build robust pathophysiological rationale of the potential molecular markers of Chagas cardiomyopathy progression.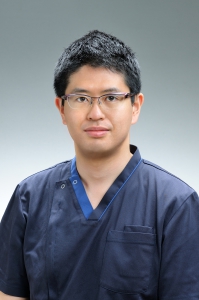 Takuma Ohnishi, MD
Keio University School of Medicine
This study aimed to assess the seroconversion rates and the duration of vaccine-induced immunity in pediatric living donor liver transplantation (LDLT) recipients.
Subcutaneous immunizations with live-attenuated vaccines against varicella zoster, mumps, rubella, and measles in pediatric patients were performed following LDLT in those who fulfilled clinical criteria, including humoral and cell-mediated immunity. We investigated the response to each vaccine 1–3 months after the first immunization and every 6 months thereafter. In conclusion, in children who were not severely immunosuppressed after LDLT, the seroconversion rates and duration of positive antibody titers vary greatly among vaccine strains.
European Society for Pediatric Research Young Investigator Exchange Award
Fellows' Basic Research Award (3 awards given annually)
David G. Nathan in Basic Research Award (1 award given annually)
Basic Research Award for Fellows, sponsored by the Junior SPR Members' Section (2 awards given annually)
Fellows' Clinical Research Award (3 awards given annually)
Richard D. Rowe Award in Clinical Research (1 award given annually)
Clinical Research Award for Fellows, sponsored by the Junior SPR Members' Section (2 awards given annually)