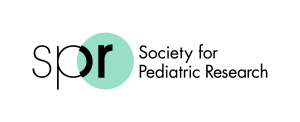 The Society for Pediatric Research Announces Dr. Stephanie D. Davis as 2020-2021 President
HOUSTON, May 1, 2020 – The Society for Pediatric Research (SPR) is pleased to announce Stephanie Duggins Davis, MD, as the society's new president for the 2020-2021 term. She will take office as President on May 5, 2020. She succeeds Joel N. Hirschhorn, MD, PhD, the SPR's current president.
Dr. Davis is chair of the Department of Pediatrics at the UNC School of Medicine, physician-in-chief of UNC Children's and the Charles Everett and Katherine M. Brewer professor of Pediatrics. She is a world-renowned expert in pediatric pulmonology, with extensive expertise in childhood early lung disease and infant/preschool lung function testing. She has been a member of national and international consensus groups responsible for establishing guidelines for the diagnosis, monitoring and treatment of infants and children with pediatric respiratory disease.
"We are very excited to welcome Dr. Davis as the SPR's new president," said SPR President Dr. Joel N. Hirschhorn. "Dr. Davis has been an active member of the SPR since 2007 and served on SPR Council from 2014 -2017. She was elected to serve as Vice-President in 2018, and we have benefitted from her energy and leadership in that role and as President-Elect this year. Dr. Davis will continue to bring her outstanding skills and expertise to SPR's Executive Council in her new role as President."
Dr. Davis's research focuses on diseases that affect the lungs of infants and children, specifically cystic fibrosis, primary ciliary dyskinesia and lung disease related to premature birth. By gaining a firmer understanding of the early pathogenesis of these diseases, identifying novel ways of assessing or predicting disease, and testing new therapeutics in the youngest patients, Dr. Davis's research group aims to slow or prevent disease progression at the earliest stages of development.
"I am truly honored to be the next SPR President. I look forward to working with our members and other investigators and physician-scientists to strengthen the pediatric research community.  I am very excited about SPR's focus on developing the next generation of pediatric investigators" said Dr. Davis.
Dr. Davis is a graduate of Wake Forest University School of Medicine and completed her pediatric residency and pulmonology fellowship at Riley Hospital for Children. In addition to the SPR, Dr. Davis holds leadership positions and is a member of numerous national professional societies, including the American Thoracic Society and the American Board of Pediatrics.
For more information about the SPR Executive Council, please visit the SPR website.
###
About the Society for Pediatric Research
The Society for Pediatric Research (SPR) encourages and supports pediatric research endeavors by creating a network of multidisciplinary researchers to improve child health. Collaboration among SPR members creates meaningful progress for the future of children's health. For more information, please visit www.societyforpediatricresearch.org, and follow us on Facebook and Twitter.
Media Contact:
Jana Wells
Senior Association Director
Society for Pediatric Research
(832) 404-2451
jwells@societyforpediatricresearch.org