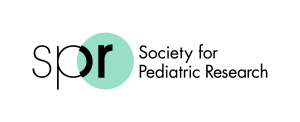 The Society for Pediatric Research Announces Dr. Kate Ackerman as 2022-2023 President
HOUSTON, May 31, 2022 – The Society for Pediatric Research (SPR) is pleased to announce Kate Ackerman, MD, MBA, as the society's new president for the 2022-2023 term. She will take office as President on June 1, 2022. She succeeds Beth A. Tarini, MD, MS.
Dr. Ackerman is the Senior Vice Chair of Innovation & Integration at the University of Rochester, Professor of Pediatrics (Critical Care), as well as the Director of Pediatric Sedation at Golisano Children's Hospital. Dr. Ackerman has research expertise in both bench and clinical sciences, and she has a long-term interest in understanding genetic mechanisms of rare critical illnesses, including congenital diaphragmatic hernia. She is a past recipient of the SPR Thomas Hazinski Distinguished Service Award. Dr. Ackerman is committed to finding innovative ways to adapt clinician-scientist training to our changing health care environment, and she is most recently applying her diverse skillset to how to integrate the future of health care delivery with the goals of academic medicine.
"We are thrilled to welcome Dr. Ackerman as SPR's new president," said SPR President Dr. Beth Tarini. "Dr. Ackerman has been part of SPR since 2006. She has previously served on SPR Council as Strategy and Operations Officer (previously known as Secretary/Treasurer). Other positions held have included SPR's representative to International Pediatric Research Foundation (IPRF) and representative to Federation of Pediatric Organizations (FOPO). She has also served on the SPR Nominating Committee, SPR Finance Committee and various SPR awards committees, to name a few. In her previous roles, we have benefited from her exceptional leadership and strong dedication to promoting child health. She will be an outstanding SPR President and I look forward to working with her."
For more information about the SPR Executive Council, please visit the SPR website.
###
About the Society for Pediatric Research
The Society for Pediatric Research (SPR) encourages and supports pediatric research endeavors by creating a multidisciplinary network of diverse researchers to improve child health. Collaboration among SPR members creates meaningful progress for the future of children's health. For more information, please visit www.societyforpediatricresearch.org, and follow us on Facebook and Twitter.
Media Contact:
Erica Brunoehler
Communications & Support Specialist
(346) 258-6188
erica.brunoehler@societyforpediatricresearch.org