APS & SPR Continue Collaboration 

to Support Pediatric Researchers
Building on the highly successful APS and SPR Journey Program, we are pleased to launch the 2022-2023 APS SPR Journeys program.  This year the Journeys program will feature eight sessions designed to encourage and support promising early-career investigators in pediatrics by offering inspiring career journey stories, career development mentoring, feedback on research and networking with experienced Cohort Leaders and peers in academic medicine.
Program participants will be organized into eighteen small cohort groups each guided by two leaders, experienced and successful academic pediatric professionals drawn mainly from the membership of APS and SPR. Pediatric department chairs, as well as leaders from FOPO and RAPID will nominate a total of 120 early-career participants, giving special attention to groups underrepresented in medicine. Further program details are below.
2022-2023 APS SPR Journeys Sessions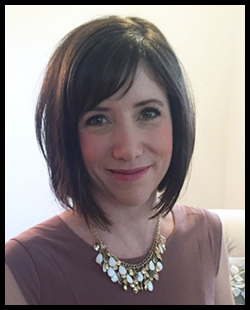 Session 1 Opening Plenary Theme: The Curving Path to Pediatric Research Success
November 11, 10-11am CT
Speaker: Dr. Cristina M. Alvira, Stanford University
Participants: Open to All – APS & SPR Members, AMSPDC Members, and Journeys Cohorts
Session 1 Cohort Breakout Discussions
November 11, 11-11:30am CT
Participants: Cohort Members and Leaders – invitation only
Sessions 2 – 7: Cohort Breakout Sessions (60 minutes)
December 9, January 13, February 10, March 10, April 14, May 12, 10am-1pm CT (time tentative)
Participants: Cohort Members and Leaders – invitation only
Journeys Luncheon
April 28, time TBD at PAS 2023, Washington DC
Participants: 2022/2023 Cohort Members and Leaders and all Journeys Alumni– invitation only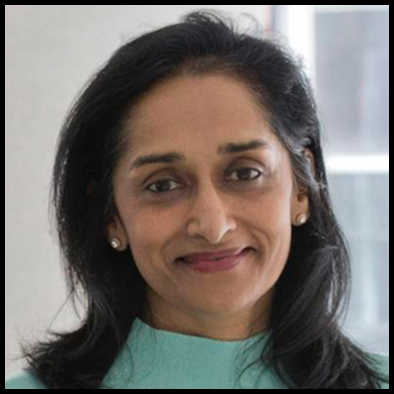 Session 8: Closing Plenary Theme: The Curving Path to Pediatric Research Success
June 9, 10-11am CT
Participants: Open to All – APS & SPR Members, AMSPDC Members, and Journeys Cohorts
Speaker: Dr. Rulan S. Parekh, Women's College Hospital
Session 8 Cohort Breakout Discussions
June 9, 11-11:30 am CT
Participants: Cohort Members and Leaders – invitation only
APS SPR Journeys Cohort Leaders
Kurt Albertine, University of Utah School of Medicine
Eric Austin, Vanderbilt University Medical Center
Vineet Bhandari , Cooper University Health
Julie Bubeck Wardenburg, Washington University School of Medicine
Ann Chahroudi, Emory School of Medicine
David Cornfield, Stanford University
Tamara Coyne-Beasley, University of Alabama
Stephen Daniels, University of Colorado
Stephanie Davis, University of North Carolina
Stephanie Fritz, Washington University School of Medicine
Catherine Gordon, Baylor College of Medicine
CW Gowen, Eastern Virginia Medical School
Bonnie Halpern-Felsher, Stanford University
Lori Holtz, Washington University School of Medicine
Margaret Hostetter, Cincinnati Children's
David Hunstad, Washington University School of Medicine
Joyce Javier, Children's Hospital Los Angeles / Keck School of Medicine at USC
Suhas Kallapur, UCLA Health
Mustafa Khokha, Yale School of Medicine
Ashwini Lakshmanan, Kaiser Permanente Benard J. Tyson School of Medicine
Henry Lee, University California, San Diego
Tamora Lewis, The Hospital for Sick Children
Steven McElroy, UC Davis Health Center
Steven Miller, University of British Columbia
Victor Nizet, University of California
Anisha Patel, Stanford University Jochen Profit, Stanford University
Sally Radovick, Robert Wood Johnson Medical School
Deepa Rastogi, Children's National Health System
Lisa Robinson, University of Toronto
Norman Rosenblum, University of Toronto
Kathleen Sakamoto, Stanford University
Lisa Satlin, Icahn School of Medicine
Paul Spearman, Cincinnati Children's
Seda Tierney, Stanford University
David Warburton, Keck School of Medicine of USC
Ariel Williamson, Perelman School of Medicine, University of Pennsylvania
APS SPR Journeys Cohort Participants
Christina Alaimo, SUNY Upstate Medical University / Upstate Golisano Children's Hospital
Angela Bachim, Baylor College of Medicine
Christine Bakhoum, Yale School of Medicine
Dana Bakula, Children's Mercy Kansas City
Orkun Baloglu, Cleveland Clinic Children's
Thomas Bastian, University of Minnesota
Carolyn R. Bates, Kansas University School of Medicine
Geoanna Bautista, University of California, Davis
Kristin Benninger, Nationwide Children's Hospital
Jori Bogetz, University of Washington/Seattle Children's Hospital
Julia M. Boster, University of Colorado School of Medicine
Chantel Cacciotti, University of Western Ontario
Jeffrey Campbell, Boston Medical Center
Grace Chong, University of Chicago
Benjamin Crawford, Monroe Carell Jr. Children's Hospital at Vanderbilt
Ana Creo, Mayo Clinic
Elizabeth Crouch, University of California, San Francisco
Rebecca Dang, Stanford University
Terry Dean, Children's National Hospital
Juan de Dios Ruis Rosado, Nationwide Children's Hospital
Amy DeLaroche, Central Michigan University/Children's Hospital of Michigan
Maria del Mar Romero Lopez, McGovern Medical School at UTHealth Houston
Caroline Dias, University of Colorado School of Medicine
Kate Dobbs, Rainbow Babies and Children's/Case Western Reserve University School of Medicine
Katherine Donowitz, Children's Hospital of Richmond at Virginia Commonwealth University
Matthew Durbin, Indiana University School of Medicine, Department of Pediatrics
Carolyn Foster, Lurie Children's Hospital
Christy Foster, University of Alabama at Birmingham
Jessica B. Foster, Children's Hospital of Philadelphia
Dailia B. Francis, Emory University & Children's Healthcare of Atlanta
Stuart Fraser, McGovern Medical School at UTHealth Houston
Megan C. Freeman, University of Pittsburgh/ UPMC Children's Hospital of Pittsburgh
Lauren Frazer, University of North Carolina at Chapel Hill
Tamara Gayle, University of Miami Miller School of Medicine
Madeleine Goldstein, Emory University & Children's Healthcare of Atlanta
Stephanie Goldstein, University of Utah
Michelle Gonzalez, Mayo Clinic
Ria Goswami, Weill Medical College of Cornell University
Megan J. Gray, Dell Medical School at the University of Texas at Austin
Giya Harry, Atrium Health Wake Forest Baptist
Alex Hogan, Connecticut Children's /University of Connecticut
Elora Hussein, Michigan State University College of Human Medicine
Natalie Jayaram, Children's Mercy Kansas City
Karlo Kovacic, Medical College of Wisconsin
Mariana Lanata, Marshall University Joan C. Edwards School of Medicine
Catherine Larson-Nath, University of Minnesota
Patricia (Tricia) Lenhart-Pendergrass, UC San Diego
Faisal Malik, University of Washington/Seattle Children's Hospital
Javed Mannan, University of Massachusetts Memorial Medical Center
Cindy Massey, Marshall University Joan C. Edwards School of Medicine
Monty B. Mazer, Rainbow Babies and Children's Hospital/Case Western Reserve University
Erin Meyer, University of Massachusetts
Kyle Millar, Max Rady College of Medicine, University of Manitoba
Ganga Moorthy, Duke University
Davashis Mukherjee, Rainbow Babies and Children's/Case Western Reserve University School of Medicine
Daniel Mulder, Queen's University/Kingston Health Sciences Centre
Aishwarya Navalpakam, Central Michigan University/ Children's Hospital of Michigan
Suong Nguyen, Washington University School of Medicine in St. Louis
Lila Nolan, Washington University School of Medicine in St. Louis
Maryam Nouri, University of Western Ontario, Canada
James Odum, University of Alabama at Birmingham
Oluwabunmi Olaloye, Yale School of Medicine
Swetha Padiyar, Cleveland Clinic Children's
Anca Pasca, Stanford University
Nicole Pershing, University of Utah
An Pham, Children's Hospital of Richmond at Virginia Commonwealth University
Nikhil Raghuram, Hospital for Sick Children
Nicole Ramsey, Icahn School of Medicine at Mount Sinai – Kravis Children's Hospital
Ram Rao, Stanford University
MunMun Rawat, University at Buffalo
Meghan Rebuli, University of North Carolina at Chapel Hill
Jonathan Reiss, UCSD
Jennifer Rosenthal, University of California Davis
Linda Rossetti, Michigan State University College of Human Medicine
Katelyn Rossow, University of Louisville
Courtney Rowan, Indiana University School of Medicine
Jeffrey Salomon, University of Nebraska Medical Center
Hala Saneh, Connecticut Children's/University of Connecticut
Kristine Schmitz, Rutgers Robert Wood Johnson Medical School
Lindsay Schwartz, University of Chicago
Kelsey Schweiberger, University of Pittsburgh School of Medicine; UPMC Children's Hospital of Pittsburgh
Ori Scott, Hospital for Sick Children
Theresa Scott, Joan & Sanford I Weill Medical College of Cornell University
Neha Shirish Joshi, Stanford University
Gwenn Skar, University of Nebraska Medical Center
Alexandra Sims, University of Miami Miller School of Medicine
Cara L. Slagle, Cincinnati Children's Hospital & Medical Center
Mallory Smith, Washington University School of Medicine
Elizabeth Spencer, Icahn School of Medicine at Mount Sinai – Kravis Children's Hospital
Shylaja Srinivasan, UCSF
Nicole Stephenson, The University of North Carolina at Chapel Hill
Ken Sutha, Stanford University
Jaclyn Tamaroff, Vanderbilt University Medical Center
Destiny Tolliver, Boston Medical Center
Jordan Tyris, Children's National Hospital
Julia T. Warren, Children's Hospital of Philadelphia
Anna Williams, Duke University
Briony Varda, Children's National Hospital
Matt Zinter, UCSF