Maureen Andrew Mentor Award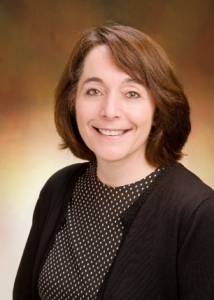 2020/2021 Awardee
Susan Furth, MD, PhD
Susan L. Furth, MD, PhD is Vice Chair of the Department of Pediatrics and Associate Chair for Academic Affairs. She is the Chief of the Nephrology Division at Children's Hospital of Philadelphia, and a Professor of Pediatrics and Epidemiology at the Perelman School of Medicine at the University of Pennsylvania. Dr. Furth graduated Summa Cum Laude and received her MD degree from the University of Pennsylvania. She completed her residency and fellowship at Johns Hopkins University, where she also received her PhD in Clinical Investigation from the Bloomberg School of Public Health.
Dr. Furth is the Principal Investigator of the Chronic Kidney Disease in Children (CKiD) Study, the largest multicenter prospective cohort study of children with chronic kidney disease ever conducted in North America, now in its 16th year.
She has mentored many junior faculty who have progressed to successful research-oriented careers in nephrology, urology and rheumatology and in 2016 was awarded The Children's Hospital of Philadelphia Faculty Mentor Award.
Thomas A. Hazinski Distinguished Service Award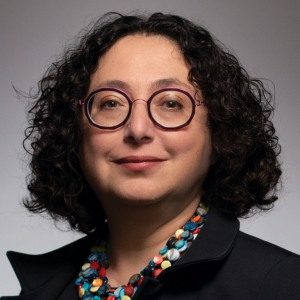 2020/2021 Awardee
Anna Penn, M.D. Ph.D.
Dr. Penn is the director of Neonatology in the Department of Pediatrics and an associate professor of Pediatrics at Columbia University. Before joining Columbia University, she was a neonatologist and developmental neuroscientist at Children's National Health System in Washington, D.C. and an associate professor of Pediatrics at George Washington University School of Medicine, with appointments in the Children's National Fetal Medicine Institute, Neonatology and the Center for Neuroscience Research.
Dr. Penn conducts translational work aimed at understanding and ameliorating preterm brain injury. Specifically, she studies the role of placental function in fetal brain development and damage, a cross-disciplinary research area she termed "neuroplacentology". This work started with a 2009 National Institutes of Health (NIH) Director's New Innovator Award focused on the development of new genetic models to assess the impact of placental hormones in fetal brain development. Her laboratory now pursues several lines of investigation into placental hormones that impact neurodevelopment using novel models of perinatal brain injury, supported by both the NIH and foundation funds.
"We are excited to recognize Dr. Penn for her outstanding work with the society and her commitment to training the next generation of translational researchers," said SPR President Joel N. Hirschhorn, MD, PhD. "A vital part of our organization, she served tirelessly as Director of Membership for six years and helped simplify and restructure our membership categories. Her tremendous service to this organization has helped further our mission of creating a network of multi-disciplinary researchers to improve child health."
At Children's National, she has been director of translational research for Hospital Based Specialties and of the Board of Visitors Perinatal Neuroprotection Program, both of which focused on increasing physician and scientist interactions and research training.  She participates in national committees and organizations, including the American College of Obstetrics and Gynecology (ACOG) Task Force on Neonatal Encephalopathy and Cerebral Palsy, the Scientific Advisory Committee for the Cerebral Palsy Foundation and the SPR.
Dr. Penn received her undergraduate degree in Biology from Harvard-Radcliffe Colleges. After spending a postgraduate year studying "philosophy of mind" at Oxford University, she joined Stanford's Medical Scientist Training Program in which she received an MD and a PhD in Neuroscience. She completed her pediatric residency at the University of California, San Francisco and returned to Stanford for her neonatology fellowship. She served on the neonatology faculty of Pediatrics at Stanford University prior to moving to Washington, D.C.
Society for Pediatric Research Award in Honor of E. Mead Johnson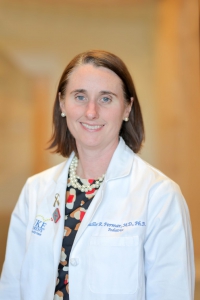 2020/2021 Awardee
Sallie Permar, MD, PhD
Dr. Permar's research focuses on defining and eliciting immune responses at the maternal-fetal interface that protect against perinatal virus infections that lead to life-long disabilities, such as HIV, CMV, and Zika. Through novel nonhuman primate models of perinatal virus infections combined with translational investigations of maternal-infant cohorts, Dr. Permar has sparked new paradigms in maternal and neonatal vaccinology, including: novel pathways of maternal antibody trafficking, identification of virus-neutralizing proteins in breast milk, and defining protective maternal/infant responses that are targets of vaccine development.
Douglas K. Richardson Award for Perinatal and Pediatric Healthcare Research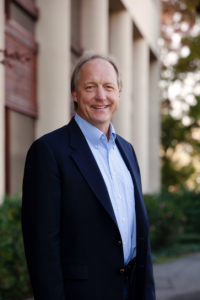 2020/2021 Awardee
Gary M. Shaw, DrPH
Dr. Gary Shaw has 30 years of experience leading and directing research programs to investigate genetic and environmental risk factors for human birth defects and other pregnancy outcomes such as preterm birth.  He is Professor and Associate Department Chair in Pediatrics and (by courtesy) also Professor of Epidemiology, and Professor of Obstetrics & Gynecology at Stanford University.  He has collaborated with many of the key researchers in the field and published more than 500 scientific papers.  He has been the principal investigator or co-investigator on >50 government or foundation grants.
Some of his research has primarily focused on the identification of risk factors and preventives for human birth defects – the leading cause of infant death and childhood disability in the US.  His scientific discoveries of most significance have targeted nutritional etiologies of specific birth defects and focused on genetic susceptibilities to exogenous exposures as risks of birth defects.  A link between maternal nutritional status and risks of birth defects has been heralded as one of preventive medicine's most recent success stories.
His studies target perinatal and pediatric research and do so using a variety of methods, including state-of-the-art molecular techniques in combination with rigorous traditional epidemiologic approaches.  In these efforts he has collected and utilized big data sets, built large biologic repositories, pioneered the research use of newborn bloodspots, and developed and coordinated interdisciplinary teams. Conducting big-data investigations, indeed investigations that include thousands of variables (genetic and nongenetic) and millions of subjects, has been part of his mainstream research process for 20 years.
He considers teaching and mentoring of trainees to be one of his greatest privileges.  Over the years, he has mentored the research trajectories of dozens of individuals at varying stages in their research training.  He is highly motivated to answer important research questions that could improve care or prevent diseases in mothers and children. He serves on several scientific editorial boards and is an elected member of numerous professional societies.  He has received multiple awards for his work in birth defects research.
Bridging to Success Award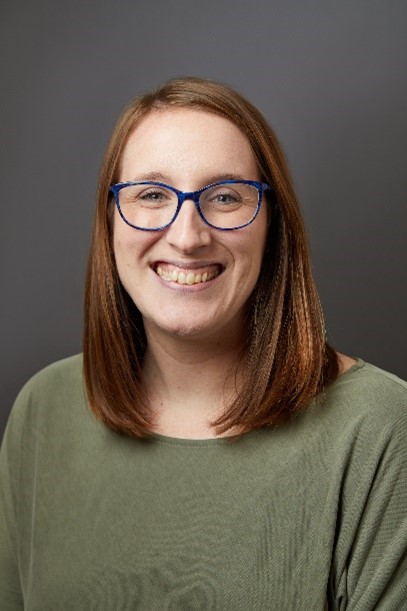 2021 Awardee
Catherine O. Buck, MD
Dr. Catherine Buck is an Assistant Professor of Pediatrics and a Neonatologist at Yale School of Medicine. Prior to joining the faculty at Yale in 2019, Dr. Buck completed her pediatric residency and chief residency at the University of Texas Southwestern Medical School and a fellowship in neonatal-perinatal medicine at Brown University/Women and Infant's Hospital of Rhode Island.
Dr. Buck is a clinical researcher with an interest in broadly understanding how the perinatal environment, both in pregnancy and the early neonatal period, influences growth and developmental outcomes among preterm infants. In particular, Dr. Buck is interested in understanding how perinatal exposures, such as to diabetes and obesity in pregnancy, alter adipose tissue development and metabolism in preterm infants. Her prior research work during fellowship training involved understanding the relationship between early biomarkers of adiposity in healthy newborns and obesity and cardiometabolic risk in childhood and adolescence. As a junior faculty member, Dr. Buck has begun pilot work examining growth trajectories and specific patterns of adiposity development in preterm infants of mothers with obesity and diabetes. Her long-term career goal is to better understand how such perinatal exposures in early development may drive preterm infant risk of abnormal growth and cardiometabolic outcomes, and to implement interventional strategies to prevent growth and developmental abnormalities in this vulnerable population.
PROSPER Diversity Award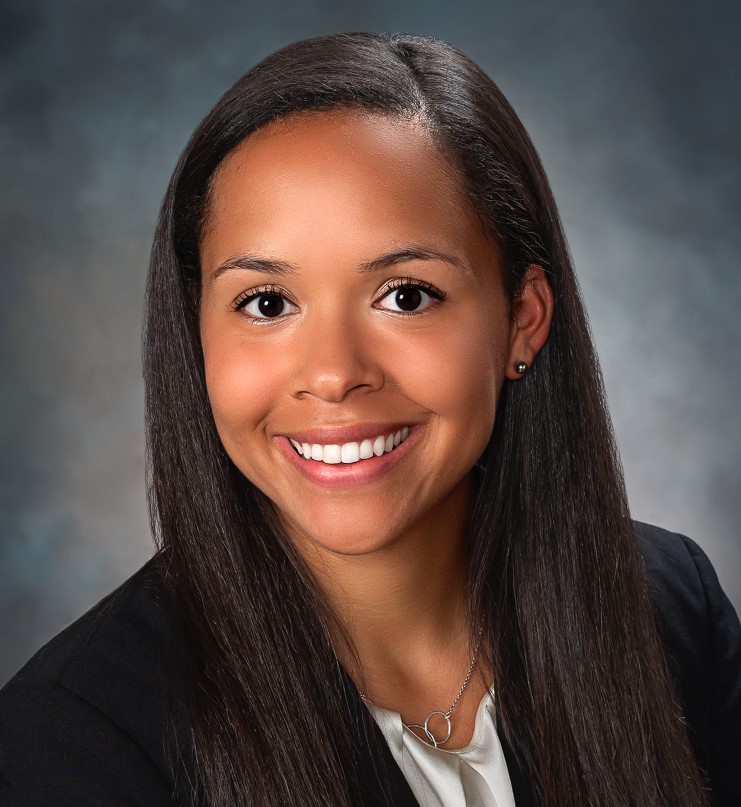 Kayla Karvonen, MD
University of California San Francisco
2021 SPR PROSPER Diversity Award
Dr. Kayla Karvonen is a clinical fellow in the Division of Neonatology at UCSF. She grew up in Plymouth, Minnesota and attended college at Rice University in Houston, Texas where she majored in Biochemistry & Cell Biology and Psychology. She attended University of Virginia where she obtained her MD. She completed her pediatric residency at University of California San Francisco (UCSF) during which she served as Pediatrics Diversity Committee Co-President for 2018-2020 and cofounded the UCSF ICN Racial Equity Task Force. Her research to date has focused on the relationship between structural racism and Black infant health and investigating racial and ethnic disparities in quality of neonatal care delivery and neonatal outcomes. She hopes to use her research to promote and advocate for the health and wellbeing of Black communities. Outside of medicine she enjoys biking, snowboarding, hiking, and reading science fiction.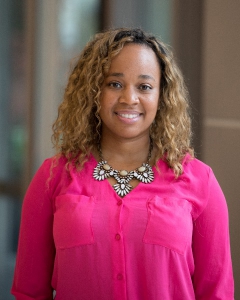 Esther Kibakaya, MD, MS
Children's Hospital at Montefiore of Albert Einstein College of Medicine
2021 SPR PROSPER Diversity Award
E. Caroline Kibakaya, MD, MS, is an Academic General Pediatric Fellow at Children's Hospital at Montefiore and a general pediatrician who provides pediatric primary care to children and adolescents.
Dr. Kibakaya received her Bachelor of Science in Biology and her Bachelor of Science in Chemistry at the Tennessee State University. She then attended Morehouse School of Medicine, where she received her Doctor of Medicine in 2015. Dr. Kibakaya began her postgraduate internship and residency training in 2015 in Pediatrics at the Jacobi Medical Center, Albert Einstein College of Medicine. She was selected and completed a Chief year at the same institution. In 2019, she began an Academic General Pediatric fellowship at Children's Hospital at Montefiore and obtained a Master of Science degree in Clinical Research Methods at the Albert Einstein College of Medicine in 2021.
Dr. Kibakaya's area of research focuses on understanding the role of resilience factors on children and adolescents with diagnosis of mental health conditions such as depression, anxiety, and/or ADHD.  Dr Kibakaya's current research seeks to identify targetable resilience factors that mitigate the effects of adverse childhood experiences (ACEs) on adolescent mental health and quality of life. Dr Kibakaya's long term goal is to design and implement a primary care-based intervention that would promote specific, targetable resilience factors in children and adolescents exposed to ACEs, thereby increasing access to care in limited resource areas and vulnerable populations.
New Member Outstanding Science Award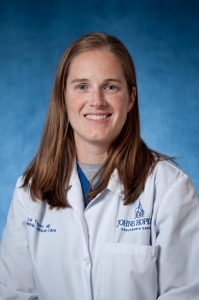 Elizabeth (Liz) Tucker, MD

Dr. Tucker is a clinician scientist with a deep interest in neurocritical care, global health and infectious diseases. She received her medical degree from Wake Forest and completed her pediatric residency and pediatric critical care medicine fellowship at Johns Hopkins before joining Johns Hopkins' Anesthesiology and Critical Care Medicine faculty in 2015. As an assistant professor, her clinical time is spent caring for critically ill children in the pediatric intensive care unit, with particular expertise as a pediatric neurocritical intensive care. Her clinical experience caring for children with neurological injury led her to the lab where she is passionate about conducting basic science and translational research to investigate how to improve her patient's outcomes after brain injury. Dr. Tucker's research focuses on tuberculous meningitis, the most severe form of extrapulmonary TB which disproportionately affects young children. The long-term goal of the Tucker lab is to understand the pathogenesis of brain injury during tuberculous meningitis in children and design antimicrobial and adjunctive therapy as well as therapeutic monitoring to improve treatment and prognosis of children with these devastating infections. In pursuit of this goal, she developed the first pediatric rabbit model of tuberculous meningitis during her pediatric critical care medicine fellowship to understand how the infection affects the developing brain and to investigate how to optimize meningitis treatment. Dr. Tucker's research benefits from a strong network of mentors and collaborators in neuroscience, pediatric infectious disease, nuclear medicine, pharmacology and nanomedicine that provide unparalleled expertise and contribute immensely to her research. Dr. Tucker is currently funded by NIH NIAID's K08 Mentored Clinical Scientist Research Career Development Award to optimize meningitis treatment by improving both the antimicrobial treatment against mycobacterium, the pathogen causing infection, and treatment against the destructive host immune response resulting in neuroinflammation and downstream brain injury. She utilizes noninvasive PET imaging to elucidate central nervous system antimicrobial pharmacokinetics as well as to monitor disease progression and response to treatment. Additionally, she is working to improve drug delivery to the brain using nanoparticles (i.e., dendrimers) and target the neuroinflammation with host-directed therapy. Recently, she has received funding from the Hartwell Foundation – 2018 Individual Biomedical Research Award where she is attempting to combine nanoparticle and PET imaging technology to create a dendrimer-based theranostic agent to diagnose injury severity, deliver targeted therapy and monitor response to treatment in meningitis.
SPR Awards to Enhance Diversity in the Research Workforce
Awards sponsored by

Angelica M. Garcia, MD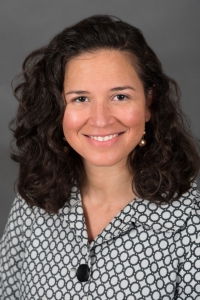 Dr. Garcia was born and raised in Puerto Rico, where she finished her medical education after studying and working at the National Institutes of Health performing clinical research. She believes minority providers like herself have unique backgrounds and opportunities in medicine.  They are not only aware of issues that may go unrecognized by non-ethnic providers, but they are also the bridge to help equalize medical care.
During her PEM fellowship training, she had the opportunity to create and implement Quality Improvement initiatives in the pediatric emergency department that have improved the quality of care of all populations, but targeting the underserved, like those with sickle cell disease. These projects have been presented at both national and local conferences and she currently co-chairs Yale's Resident and Fellow QI counsel. She has also embraced and collaborated with leaders in the field of Point of Care Ultrasound for rapid diagnosis and treatment of patients. Her most recent project involved the evaluation of pediatric chest wall thickness for needle decompression. In addition, she has mentored pediatric and emergency medicine residents, volunteered to run simulations to exposing them to high acuity, low frequency scenarios, and was involved in disaster preparedness. Lastly, she designed and implemented a simulation-based educational curriculum for YNHH EMS providers during their paramedics' refresher course with the goal of evaluating pediatric assessment and treatment knowledge.
Monica Hoff, MD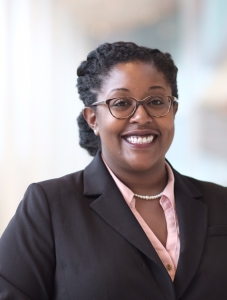 As a third-year medical student, Monica fell in love with Pediatric Nephrology after caring for multiple patients with Hemolytic Uremic Syndrome. The following year, she began working with Brian Becknell, MD PhD and Ashley Jackson, PhD on kidney development and renal urothelium in the lab. Now as a third year Pediatric Resident at Nationwide Children's Hospital, she has presented her basic science research at both regional and national conferences, and has received multiple research and travel awards, including the Jack Metcoff Award for The Most Outstanding Research Presentation by a Resident or Fellow at the Midwest Society of Pediatric Research Conference in 2019. In addition to her affinity for basic science, Monica has shown incredible leadership within her residency program in starting a Residency Diversity and Inclusion Coalition, creating a diversity magazine, and implementing a novel Pediatric Equity and Advocacy Resident Learning Series (PEARLS) curriculum into the residency program. She plans to continue this important work as a Chief Resident next year.
Eric Ortigoza, MD, MSCR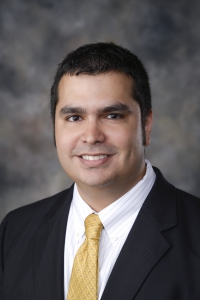 Dr. Ortigoza is an Assistant Professor of Pediatrics in the Division of Neonatal-Perinatal Medicine at UT Southwestern Medical Center in Dallas, Texas. The goal of his research is to better understand the relationship between the microbiome and gastrointestinal motility in preterm infants at risk of feeding intolerance. He has gained expertise in non-invasive monitoring of the premature gastrointestinal system using technologies such as electrogastrography, near-infrared spectroscopy, and acoustics/bowel sound monitoring.
Recently, Dr. Ortigoza conducted a longitudinal, prospective cohort study of 57 preterm infants of different gestational ages. In this study, he used electrogastrography (EGG) to measure a gastric dysrhythmia called tachygastria. He found that preterm infants spend 30-50% of the time in tachygastria and that increased time in tachygastria (greater than 50%) was associated with a unique microbiome, characterized by an expansion of Proteobacteria that preceded the development surgical necrotizing enterocolitis (NEC). He is investigating whether EGG may be a potential tool for early detection of infants at risk of developing surgical NEC.
Nicolle Fernández Dyess, MD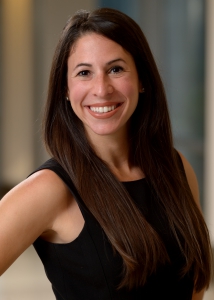 Dr. Dyess was born in Puerto Rico and raised in Texas. She attended medical school at the University of Texas Southwestern Medical Center before completing pediatric residency and a chief resident year at Baylor College of Medicine. She is now a second-year neonatology fellow at the University of Colorado. As a Latinx physician, she has a longstanding dedication to improving diversity, equity, and inclusion (DEI) within the medical field. Since starting residency, she has served on and held leadership positions in DEI committees and looks forward to continuing these efforts throughout her medical career.
After completing her medical training, Dr. Dyess envisions herself not only serving her community but the profession of medicine in the academic setting. She has recently transitioned her scholarly focus to medical education research which has allowed her to marry her love of investigation with the opportunity to work with and support medical trainees. The main focus of her fellowship scholarly work is the effects of parental leave policies on pediatric subspecialty trainees. Through this project, and other complimentary projects, in addition to obtaining her Masters in Medical Education, Dr. Dyess hopes to acquire the skills that will allow her to better understand and address the challenges inherent in medical education and to pursue a broad spectrum of medical education research.
Young Investigator Award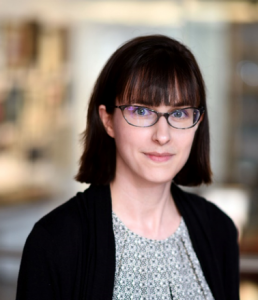 2020/2021 Awardee
Lindsay C. Burrage, MD, PhD
Dr. Lindsay Burrage is an Assistant Professor in the Department of Molecular and Human Genetics at Baylor College of Medicine.  She received her MD and PhD from Case Western Reserve University School of Medicine and completed her pediatric residency training at Rainbow Babies and Children's Hospital.  Following her pediatric training, she moved to Houston where she completed a genetics residency and biochemical genetics fellowship.  She spends her clinical time caring for patients in the skeletal dysplasia and inborn errors of metabolism clinics at Texas Children's Hospital. Her primary research interests include clinical and laboratory investigations of long-term complications of inborn errors of metabolism, such as urea cycle disorders, and she participates in several large collaborative projects investigating the genetic etiology of various rare and undiagnosed diseases.
SPR and APS
Joint Award Recipient
Mary Ellen Avery Neonatal Research Award
Joseph W. St. Geme, Jr. Leadership Award
Frederick P. Rivara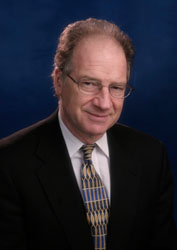 Pediatrician Frederick P. Rivara, MD, MPH, a worldwide leader in injury prevention, is named the 2021 recipient of the Joseph W. St. Geme, Jr. Leadership Award by the Federation of Pediatric Organizations (FOPO).
The Federation is comprised of seven pediatric organizations, representing every pediatrician in the country and the recipient is honored at the Pediatric Academic Societies (PAS) Meeting's Opening General Session scheduled for April 30, 2021.
The award was created in 1988 to honor the life, work, and memory of Dr. Joseph W. St. Geme, Jr. and to memorialize his many contributions to and his aspirations for pediatrics. The recipient is recognized as being a pediatrician who is perceived as a role model for others to emulate as a clinician, an educator and/or an investigator. The recipient is a distinguished leader who has "created a future" for pediatrics and for children.
Abstract Related Awards Recipients

House Officer Research Award
Arthur Lee, MD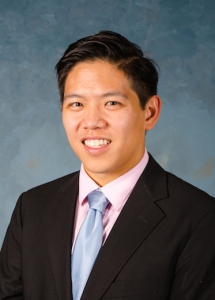 Arthur is a third year pediatrics resident at the Children's Hospital of Philadelphia. He received his BS in Cellular and Molecular Biology from the University of Michigan and his MD from the University of Virginia. At CHOP, he is an appointed scholar to the University of Pennsylvania Perelman School of Medicine's and NHLBI's R38 Stimulating Access to Research in Residency Program. After completing residency, Arthur plan's to pursue nephrology fellowship.
Arthur studies metabolomics in the Children with Chronic Kidney Disease (CKiD) cohort with the mentorship of Michelle R. Denburg. In this project, he has explored implementing innovative machine learning methods to augment traditional biostatistical analysis in these complex high-dimensional data. Through this approach, he has identified metabolomic signatures related to pediatric CKD etiology. He is continuing work with projects studying neurocognitive outcomes, cardiovascular comorbidity, and longitudinal changes in the metabolome.
Mary Pilarz, MD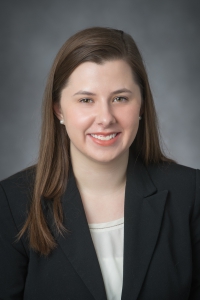 Dr. Mary Pilarz is a third year resident at McGaw Medical Center of Northwestern University/Ann & Robert H. Lurie Children's Hospital of Chicago. She graduated from the Jacobs School of Medicine at the University at Buffalo. Her research focuses on health disparities in the limited English proficiency population. Over the course of her residency, she conceptualized and designed original research investigating the care of children and families with limited English proficiency. She is being recognized for her project that explored how limited English proficiency affects inpatient clinical outcomes. Her research uncovered profound inequities, particularly in patients who speak a language other than English or Spanish. After graduating residency, she will be continuing her training in pediatric critical care at Lurie Children's Hospital.
Mary Zabinski, MD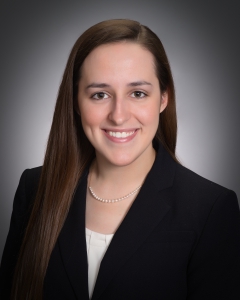 Mary Zabinski, MD, is a second year pediatric resident at University of Massachusetts Medical School – Baystate Medical Center in Springfield, MA. She is originally from Latham, NY (a suburb of Albany), went to the College of the Holy Cross in Worcester, MA, and then to Creighton University School of Medicine in Omaha, NE. During medical school and residency, Mary has developed a strong interest in neonatology and has become passionate about breast milk research as it relates to the growth and health of preterm infants. She will be applying to neonatology fellowships this fall. Breast milk requires supplemental fortification in order to achieve optimal caloric and protein requirements for adequate growth and lean body mass accrual in preterm infants. Targeted fortification utilizes a human milk analyzer to assess the macronutrients of breast milk and allows for accurate fortifying to targeted goals. In this single-center, randomized controlled pilot study of healthy preterm infants fed mother's and/or donor milk, the research team compared body composition and overall growth of preterm infants fed target fortified versus standard fortified breast milk. The results of this study indicate that those preterm infants that received targeted fortification had more weekly nutritional adjustments, increased protein supplementation, and improved lean body mass at discharge without any increase in morbidities. This is exciting work because it is among the first studies evaluating targeted fortification's impact on body composition of preterm infants.
Student Research Award
Highschool/College Awardees
Abby Dillon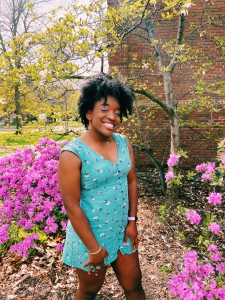 Abby Dillon is a senior undergraduate student at Macalester College who is majoring in Psychology and Neuroscience and minoring in Biology. She is a hard-working, conscientious, and compassionate individual who is driven to discover solutions regarding racial disparities.
Scott Herrod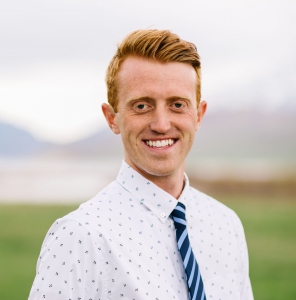 Scott Herrod is a senior undergraduate student, majoring in public health and minoring in international development at Brigham Young University. Scott's interest in global medicine led him to intern with the taskforce entitled "Stop Infant Blindness in Africa" (SIBA), which is a committee within the International Pediatric Ophthalmology and Strabismus Council. Inadequate management of oxygen supplementation among neonates is a major risk factor for the development of ROP. Under the guidance of Dr. Scott Lambert, Dr. Sherwin Isenberg, Dr. Waldemar Carlo, and other SIBA taskforce members, Scott led the design and implementation of two online surveys among providers in sub-Saharan Africa. Scott's findings indicate that ROP is becoming a more important contributor to childhood blindness and that oxygen supplementation is inadequately managed in neonatal units in sub-Saharan Africa—putting many infants at risk of developing ROP. Scott's work has led to two first-author abstract acceptances at international conferences and two first-author manuscripts which were recently accepted for publication. The data resulting from these studies will inform local providers, SIBA, and other stakeholders on how to most effectively address blindness from ROP in sub-Saharan Africa.
In addition to his research projects, Scott coordinated the creation of an online ROP training platform for over 700 ophthalmologists, neonatologists, and other neonatal healthcare workers throughout Africa. Scott also assisted in the establishment of three ROP Training Centers. Scott aspires to become an academic physician involved in research and designing interventions aimed at addressing global health inequity. Scott will be applying to medical school this upcoming application cycle.
MD/PhD Awardees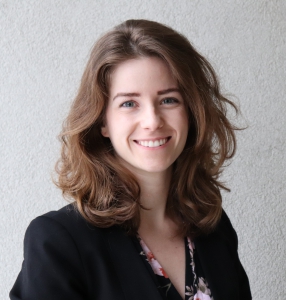 Michelle Asbury, MSc
Michelle Asbury is a PhD candidate at the University of Toronto and the Hospital for Sick Children in Toronto, Canada. Her doctoral research explores how dietary factors can shape the microbial colonization of preterm, very low birth weight infants (born <1500 grams). Michelle is being recognized for her work in understanding how multi-nutrient fortifiers, which are added to human milk feeds to support growth, can impact the developing microbiota of very low birth weight infants. She utilized data from a double-blind, multi-center, randomized clinical trial of 127 human milk-fed infants, which included 514 stools that were collected over an 8-week period. Using 16S rRNA gene sequencing, she was able to show that the longitudinal microbial development of very low birth weight infants is different depending on the type of fortifier fed (i.e., either newly-available human milk-based fortifiers, or routinely-used bovine milk-based fortifiers). Michelle's work in understanding how these different fortifiers alter the microbiota of very low birth weight infants provides mechanistic clues as to their role in health, given the emerging links between early-life microbiota and acute and long-term health and development. Evdoxia Valavani, MBBS, MSc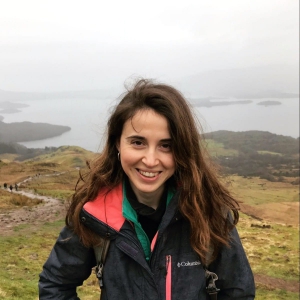 Evdoxia Valavani is a paediatric trainee and PhD student at the University of Edinburgh. She investigates the impact of preterm birth on cognitive functions and is interested in identifying novel methods for stratification of children at risk of long-term neurodevelopment impairment.
Evdoxia uses machine learning techniques in order to identify a combination of clinical, environmental and imaging factors that would potentially enhance the prediction of cognitive, language, motor, and social-emotional outcomes at two years corrected gestational age following preterm birth. Evdoxia's 2021 PAS abstract submission entitled Machine Learning for Stratification of Children at Risk of Language Delay Following Preterm Birth" demonstrates that a combination of information extracted from clinical and imaging modalities leads to accurate prediction of preterm infants who are likely to develop language deficits. Evdoxia is incredibly passionate about promoting the health and well-being of children born preterm, and she hopes that her research will allow for timely identification of neurodevelopmental impairment and increase awareness and focus on those children who may benefit from increased monitoring and targeted early interventions, thus improving long-term functioning and quality of life.
Medical Awardees
Yvonne Lei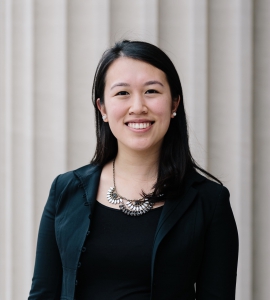 Yvonne Lei is a third-year medical student at the David Geffen School of Medicine at UCLA. Under the mentorship of Dr. Adam Schickedanz, Yvonne has been investigating short-term, long-term, and cumulative associations between different types of discrimination and mental health and substance use in young adults.
She hopes to continue work on addressing and reducing health disparities through the intersection of medicine, research, policy, and advocacy.
Andrew Yeung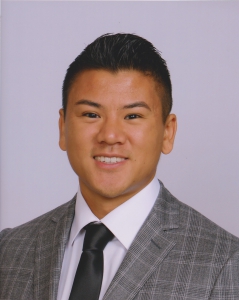 Andrew Yeung is a second-year medical student at UC Davis School of Medicine. He is being recognized for an abstract exploring the outcomes of using targeted client communication (TCC) via mobile devices (MD) (TCCMD) to promote exclusive breastfeeding (EBF) in Roatán, Honduras. EBF for the first 6 months of life provides significant health benefits including reducing infant mortality and promoting EBF is a cost-effective intervention. Under the mentorship of Drs. Caroline Chantry and Lisa Rasmussen, Andrew studied how promotional and educational text messages affected reported EBF practice in mothers in a setting with low EBF prevalence and limited resources. He lived in Roatán to spearhead the project in the field and continues to contribute hard to its success.
Andrew's interest in pediatric research stems from his work as a Peace Corps volunteer providing community health education on sexually transmitted infection (STI) prevention at the local public schools and exclusive breastfeeding at the maternity centers in Nicaragua. Outside of research, he has worked as a medical student co-director for the student-run Sacramento Gender Hormone clinic to provide gender-affirming hormone therapy. He hopes to continue being a community health advocate combining his interests in working with pediatric populations and underserved communities like the LGBTQIA+ and Latinx communities.
Japan Pediatric Society (JPS)/SPR Fellows' Exchange Award
Takuma Ohnishi, MD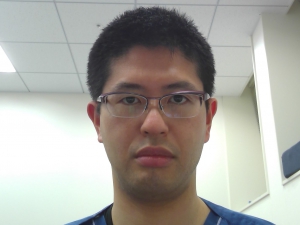 Dr. Ohnishi's research shows clinical features and treatment strategies of febrile urinary tract infection caused by ESBL-producing Enterobacteriaceae in Japan.
Masashiro Sugino, MD, PhD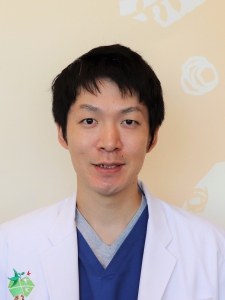 I am a neonatologist at Shikoku Medical Center for Children and Adults. Caffeine therapy for apnea of prematurity is well established in neonatal medicine. In general, therapeutic drug monitoring is not necessary for caffeine because the toxic concentration is significantly higher than the effective blood concentration. However, from my clinical experience, I became interested in individual differences in the effects and side effects of caffeine and started measuring caffeine blood concentrations in preterm infants who received caffeine citrate. As a result, I found several cases where the caffeine blood concentration exceeded the toxic concentration. In this presentation, I will describe these cases and discuss their causes.
Toshifumi Yodoshi, MD, PhD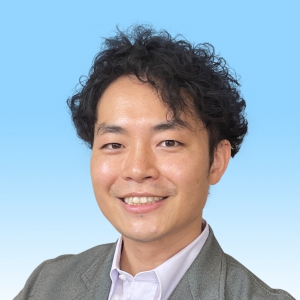 Toshifumi Yodoshi is a pediatric gastroenterologist and clinical epidemiologist who recently obtained his Ph.D. in the field of community pediatrics. He had been a clinical research fellow for two years under the supervision of Drs. Marialena Mouzaki, Stavra Xanthakos, and Jorge Bezerra at Cincinnati Children's Hospital Medical Center. Since Autumn 2020, he has been working as the only pediatric gastroenterologist and hepatologist in Okinawa, Japan, serving 300,000 children.
The current study is one of 20 studies he was involved in at Cincinnati on non-alcoholic fatty liver disease (NAFLD) in children. This work represents our efforts to answer a key clinical question regarding the association between body composition and liver disease severity in pediatric NAFLD. We believe that this information is essential and relevant not only to pediatric gastroenterologists, but also to general practitioners, such as pediatricians and family doctors, as well as nutritionists, who play a crucial role in the care of patients with NAFLD.
European Society for Pediatric Research Young Investigator Exchange Award
Maria Feldmann, MD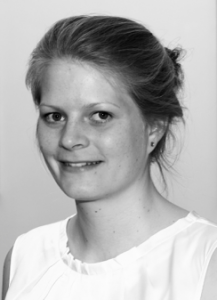 Dr. Feldmann focuses her research on neurodevelopmental outcome in congenital heart disease.
Fellows' Basic Research Award (3 awards given annually)
Jo Duara, MD, MPH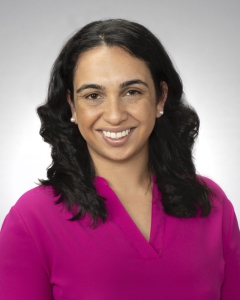 Dr. Jo Duara completed her residency in pediatrics at the University of Miami and is currently a second-year fellow in neonatology at the University of Pittsburgh. Her research interests have been in epithelial cell biology, starting with her work in residency to understand the cellular mechanisms of lung cell damage due to hyperoxia under the direction of Dr Karen Young. Once in fellowship, Dr. Duara decided to focus on bladder urothelial injury and joined the lab of Dr. Carlton Bates, a pediatric nephrologist and basic scientist with expertise in Fibroblast Growth Factor Receptor (FGFR) signaling in bladder injury and repair.
Dr. Duara's research builds on previous observations in the Bates lab that genetic deletion of FGFR2 in mouse bladder urothelium leads to regenerative defects after cyclophophosphamide, led by pathological endoreplication in Basal urothelial cells. Specifically, she has focused on whether the loss of ERK signaling downstream of FGFR2 is responsible for the pathological urothelial response to injury. To that end, she co-administered a chemical ERK-inhibitor or vehicle with cyclophosphamide to mice and then harvested tissues three days later. She performed immunohistochemistry to verify a decrease in phosphorylated-ERK (activated ERK) expression in the inhibitor group. Indeed the ERK-inhibitor group had larger Basal cell nuclei (consistent with pathological endoreplication) and poor urothelial cell differentiation vs vehicle-treated mice, consistent with what was seen in the FGFR2 mutants. The ERK-inhibitor group also had higher levels of urothelial cell DNA damage and of proliferation markers vs. the vehicle-group, again similar to the FGFR2 mutants. For this project, Dr. Duara has taken the lead on experimental design, animal management, tissue sectioning, confocal microscopy and quantitative and qualitative data analysis.
Ahmed Elsaie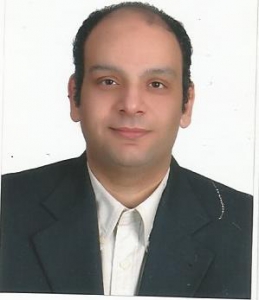 Dr. Ahmed Elsaie is a 3rd year Neonatal-Perinatal Medicine Fellow at Baylor College of Medicine/Texas Children's Hospital. He received his medical degree from Cairo University, Faculty of Medicine, Egypt, where he did his pediatric residency and Neonatology training, and was able to obtain a Master and Doctorate degree in Pediatrics and Neonatology. Subsequently, he moved to the US and completed residency training in Pediatrics at Einstein Medical Center, Philadelphia. Upon completion of his clinical fellowship, he will be joining the faculty in the Division of Neonatology at Children's Mercy Hospital.
While in fellowship training, he became interested in understanding the pathophysiology behind bronchopulmonary dysplasia (BPD) and pulmonary hypertension (PH) in neonates, seeing their tremendous impact on the neonatal outcomes. He has had the opportunity to work with Dr.Binoy Shivanna, an expert in this field, in his research exploring avenues to prevent and treat oxidative stress- and inflammation mediated cardiopulmonary disorders, such as bronchopulmonary dysplasia and pulmonary hypertension. Under Dr.Shivanna's mentorship and funding provided by the Evie-Whitlock research grant, he was able to study the role of  endothelial Adenosine Monophosphate-Activated Protein Kinase-alpha 1 (AMPKα1) in hyperoxia-induced experimental BPD and PH. Dr.Elsaie's work has shown that AMPKα1 signaling mitigates hyperoxia-induced BPD and PH in neonatal mice and promotes angiogenesis in human pulmonary microvascular endothelial cells to limit lung injury and could be a potential therapeutic target for BPD infants with PH. He hopes to continue working on hyperoxia-induced developmental lung disorders that can ultimately lead to innovative strategies to improve lung development.
Anam Mendha, MD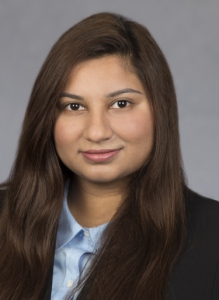 Dr. Mendha studies bronchopulmonary dysplasia (BPD), a chronic lung disease of preterm infants that does not have effective therapies.  She hopes to investigate novel therapeutic strategies for treating this disease. She learned of the severe long-term consequences including not only the long-term morbidity for survivors of BPD, but also of the financial and emotional burdens that families of former preterm infants with BPD face.  Through her reading, she found that the inflammasome-gasdermin D (GSDMD) pathway is activated in hyperoxia-induced rodent models of BPD. GSDMD has the ability to form pores on the cell membrane that lead to pyroptotic cell death and rapid release of proinflammatory cytokines, such as IL-1beta and IL-18.  Necrosulfonamide (NSA) is a novel inhibitor of the GSDMD pyroptotic pore formation and inflammation, which has been shown to inhibit GSDMD-mediated pyroptotic cell death and improves survival of murine sepsis.  At the University of Miami's Neonatal Developmental Biology Laboratory, she identified Dr. Shu Wu as her mentor and worked with her to further investigate the effects of NSA treatment in hyperoxia induced lung injury in neonatal rats.
Under this project, she randomized neonatal rats to four groups: room air plus placebo, room air plus NSA, hyperoxia (85% O2) plus placebo, and hyperoxia plus NSA. The room air and hyperoxia exposure were from postnatal day 1 to day 14, and NSA or placebo was given by daily intraperitoneal injection from postnatal day 1 to day 14. She found that hyperoxia induced lung inflammation, decreased alveolarization and vascular growth, and induced pulmonary vascular remodeling and pulmonary hypertension. However, treatment with NSA significantly reduced lung inflammation, increased alveolarization and vascular density, and reduced pulmonary vascular remodeling and pulmonary hypertension in rats exposed to hyperoxia. Her study suggests that NSA may be a novel therapeutic agent for BPD in preterm infants and it should be further investigated in preclinical and clinical studies.
David G. Nathan in Basic Research Award (1 award given annually)
Snehashis Hazra, MBBS, MD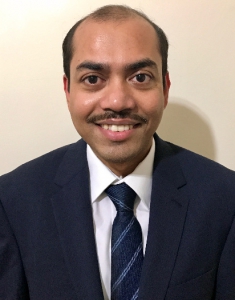 Snehashis Hazra is a third-year fellow in Neonatal-Perinatal Medicine at the University of Alabama at Birmingham (UAB). From early in his pediatric career, he wanted to be an academic neonatologist. After completing his medical school and first Pediatric training in India, he moved to U.K to pursue a fellowship in Neonatal Medicine at John Radcliffe Hospital, Oxford where he developed his interest in bronchopulmonary dysplasia (BPD). He realized that the current challenge to develop novel therapeutic strategies for BPD was the limited understanding of the molecular mechanisms of development of BPD. To improve our understanding of the underlying mechanism, he wanted to perform bench research in lung biology relevant to BPD. Hence, he moved to USA and completed his second training (residency) in Pediatrics before he could finally join the current neonatology fellowship program.
Under the mentorship of Prof. Ambalavanan, his research project is dedicated to understand the role of mesenchymal stem cells (MSCs) in BPD. His project focuses on differences in the characteristics of umbilical cord derived MSCs from infants who later developed BPD or died, as compared to those from infants who survived without BPD. His data indicate that preterm infants who later develop BPD have fewer MSCs in their umbilical cord, and these MSCs have impaired proliferation, increased apoptosis, abnormal mitochondrial bioenergetics, and decreased mitophagy, a selective degradation of mitochondria by autophagy. He speculates that decreased mitophagy leads to enhanced apoptotic cell death, therefore deplete the lung MSC population in the BPD – susceptible infants. His current experiments are focused on MSC-derived exosomes and their miRNA profile. He has received a Dixon Fellowship Grant, a prestigious institutional award to support his research. He wishes to continue bench research work in BPD with an aim to unravel the underlying molecular mechanism(s) contributing to the dysfunction in MSCs. His long-term goal is to enable bench-to-bedside transition of personalized therapies based upon the specific underlying mechanism in every extremely preterm infant.
Basic Research Award for Fellows, sponsored by the Junior SPR Members' Section (2 awards given annually)
Senthil Velan Bhoopalan, MBBS, PhD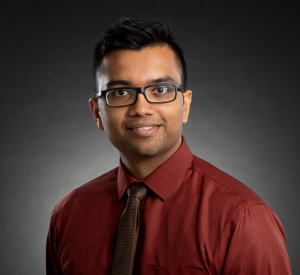 Senthil Bhoopalan, MBBS, PhD is a third-year pediatric hematology and oncology fellow at St. Jude Children's Research Hospital. He is interested in using tools such CRISPR/Cas9, base editors, and lentiviral vectors to model rare hematological disorders as well as to develop curative treatments. In the Mitch Weiss' lab, his focus has been on modeling Diamond-Blackfan anemia (DBA) using CRISPR/Cas9 in human CD34+ hematopoietic stem/progenitor cells (HSPCs). Although DBA patients have severe anemia requiring chronic blood transfusion or chronic corticosteroid treatment, they do not undergo routine bone marrow studies. This has limited the availability of DBA HSPCs to perform essential preclinical studies to develop gene therapy. Dr. Bhoopalan's research aims to fill this gap and offer an appropriate model for such studies.
Dr. Bhoopalan has used CRISPR/Cas9 to disrupt RPS19, which is one of the most commonly mutated gene in DBA. His research demonstrates that RPS19-disrupted CD34+ HSPCs recapitulate many of the hematopoietic phenotypes of DBA. Additionally, he has developed a lentiviral vector that expresses a codon-optimized RPS19 gene. He was able to rescue these defects by transducing RPS19-disrupted CD34+ cells with this lentiviral vector. Dr. Bhoopalan hopes this model will accelerate development of gene therapy for this debilitating disorder, apart from offering a good model system to study other rare disorders where patient HPSCs are not readily available.
Josef Newman, MD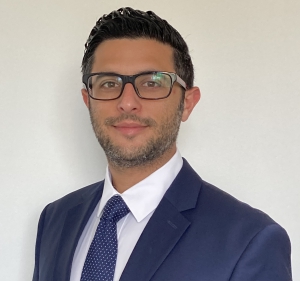 Dr. Josef Newman is a Fellow in Neonatal-Perinatal Medicine at the University of Miami Miller School of Medicine. He received his MD from American University of the Caribbean School of Medicine and subsequently completed training in general pediatrics at University of Miami Jackson Memorial Hospital joint program. His primary research interests include clinical and laboratory investigations of brain injury in preterm infants. He is currently focused on investigating mechanisms of cerebellar injury in the newborn.
Fellows' Clinical Research Award (3 awards given annually)
Timothy M. Bahr, MS, MD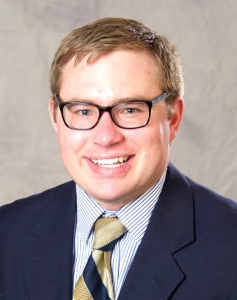 Dr. Bahr is a 3rd-year fellow in neonatal-perinatal medicine at the University of Utah. He performs clinical research in a variety of areas of neonatal hematology including genetic causes of severe neonatal hyperbilirubinemia; innovative screening for and management of neonatal hyperbilirubinemia; understanding mechanism of iron accretion in the neonate; and diagnosis and screening for iron deficiency in NICU patients. With the excellent help of his mentors, Drs. Robert Christensen and Robin Ohls, Dr. Bahr has authored 21 peer-reviewed publications during his fellowship. He is very grateful for the generosity and dedication of his mentors.
Xochitl Castillo, MD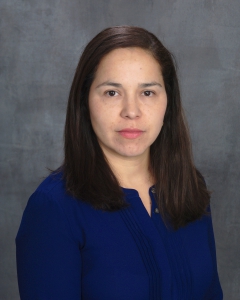 Xochitl Castillo completed her Medical Degree and Residency Training at Pontificia Javeriana University in Bogota, Colombia. In 2019, she moved to Memphis to start her pediatric nephrology training at LeBonheur Children's and UTHSC. Her research is focused on Renal Involvement and Risk Factors for Acute Kidney Injury in Children with SARS-CoV2 Infection admitted to Le Bonheur Children's Hospital since March 2020.  The coauthors of this research are Dr. Arwa Nada (program director) and Dr. Amal Ezzaiyani (nephrology fellow).
Jonathan Reiss, MD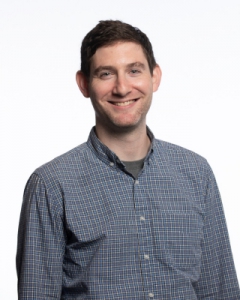 Jonathan Reiss is a clinical fellow in neonatology at Stanford/Lucile Packard Children's Hospital. He is focused on applying and understanding metabolomics as a means of understanding neonatal disease. As a member of Stanford's Metabolic Health Center, he is involved in various projects examining the neonatal metabolome. His work also focuses on applications of targeted metabolomics, such as the California Newborn Screen, in an effort to better understand how maternal and neonatal disease effect newborn metabolic function. His primary mentors are Karl Sylvester, Gary Shaw and Nima Aghaeepour.
He is being recognized as an SPR award recipient for his novel work on the effect of common maternal conditions such as diabetes and hypertensive disorders of pregnancy on the newborn metabolome measured via the California Newborn Screen. Through this work we have a greater understanding of how newborn growth phenotypes may emerge during pregnancy.
Richard D. Rowe Award in Clinical Research (1 award given annually)
Alexandra Medoro, MD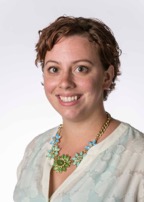 Dr. Medoro is a third-year fellow in Neonatal-Perinatal Medicine at Nationwide Children's Hospital with a particular interest in congenital and perinatal infections, most notably congenital cytomegalovirus. Her research interests center on the immune responses and phenotypic profiles of these patients in addition to the insights that bioinformatical techniques can provide.
Clinical Research Award for Fellows, sponsored by the Junior SPR Members' Section (2 awards given annually)
Mausma Bawa, MD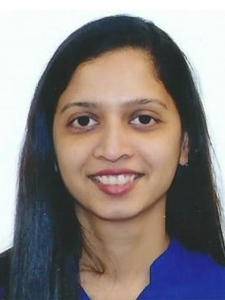 Dr. Mausma Bawa is currently a second-year Neonatology fellow at the University at Buffalo. Her interest in neonatal resuscitation began during her pediatric residency in India, where she witnessed most newborns die from birth asphyxia or had long-term neurological morbidities. Since the start of her US Neonatology fellowship, she was fortunate to work under the able guidance and mentorship of Dr. Praveen Chandrasekharan, MD, MS, whose primary research is focused on improving the understanding of physiologic changes at birth and delivery room stabilization. These newborn ovine models (Respiratory distress syndrome, Cardiac arrest, Bradycardia, Oxidative Stress) provide evidence-based knowledge for the treatment of term and preterm neonates focused on optimizing air-breathing transition. Dr. Bawa has been an astute fellow and an enthusiastic researcher, quickly mastering the technologically involved experiment and data analysis required to evaluate the rapidly changing physiologic factors related to birth. Her current research focuses on studying the impact of resuscitation using both term and preterm ovine models of bradycardia. Through her research, she seeks to find further evidence for evaluating cardiac and brain injury in a translational bradycardia model, which may not be feasible to study in a clinical situation.
With utmost enthusiasm and sincerity, she has worked in the Center for Developmental Biology of the Lung. Dr. Bawa is also a member of the SPR and MSPR Lung Biology Research Cohort Network – a pilot program to support early-career pediatric researchers. She has submitted her research abstracts to the Eastern Society of Pediatric Research and Pediatric Academic Society meetings 2021. As a testament to all her hard work, she was fortunate to present her research work virtually in the Eastern Society of Pediatric Research and won the Young Investigator Trainee Award in March 2021. She also looks forward to presenting at the Pediatric Academic Society meeting in May of 2021. As a future neonatologist and researcher, her goal is to optimize the most vulnerable tiny humans' outcomes by developing interventions to prevent long-term injury due to perinatal asphyxia. She hopes to apply her research and basic science training to answer clinically relevant questions and ultimately improve outcomes for neonates who undergo extensive resuscitation.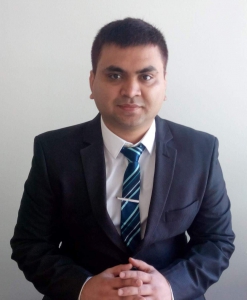 Vivek Shukla, MD
Vivek Shukla is a Neonatal-Perinatal Medicine fellow at the University of Alabama at Birmingham. His research interests include the application of machine learning analyses for the prediction of the risk and outcomes of neonatal diseases.
His research selected for the SPR Clinical Research Award focuses on the predictive ability of the Apgar scores for 18 to 22-month outcomes after therapeutic hypothermia in infants with hypoxic-ischemic encephalopathy at birth. This study demonstrated that a 10-minute Apgar score of 0 alone does not predict well the risk of death or moderate/severe disability at 18 to 22 months; The risk prediction accuracy of the 10-minute Apgar score is improved when combined with other variables, although it remains low indicating that prediction of the outcome at 10 minutes may be too early. The current study provides evidence in support of the 2020 AHA/ILCOR recommendations for continuing resuscitative efforts for infants who need cardiopulmonary resuscitation at 10 minutes after birth.